Have you exhausted your Netflix watchlist? Are you dying to get out and enjoy movies again? Well, Dallas VideoFest is here to rescue you and your fellow North Texas film lovers with the 33rd Annual DocuFest!
The festival is striving to broaden its reach and be more innovative this year by offering patrons two ways to enjoy films. The hybrid format features viewing in both drive-in style and virtual. And, as a bonus, virtual films will be followed by real-time Q&A with featured filmmakers.
Organizers felt this drive-in/virtual format is the perfect solution for those who miss the theater experience and want to interact and enjoy films safely.
For those who choose the drive-in option, just hop in your car and head to Tin Star Theater located at 2712 Beeville in Trinity Groves. Admission is $12 (1 person), $21 (2 people), $30 (3 or more people). No tickets will be available for sale in person at the theater and there is a limited capacity of 70 cars, so be sure to purchase your tickets in advance.
Organizers ask that you follow CDC guidelines in your car and on the premises. Masks are a must.
For festival goers who prefer virtual viewing, Dallas VideoFest will again partner with Falcon Events to bring these films to the comfort of your couch.  Films will be scheduled in the evenings on Thursday and Friday and starting at noon on Saturday and Sunday. Each film is $6 and will play once with a stop and start time. No streaming.
The festival happens Oct. 1-4 and will showcase dozens of documentary features and shorts.
Here's a sample of what you can see:
Dallas VideoFest CatFest (Virtual, 10/3. noon)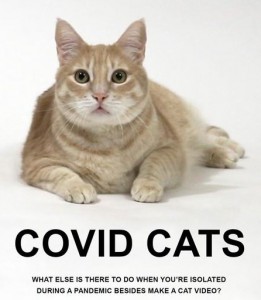 CatVideoFest curates a reel of the latest, best cat videos culled from countless hours of unique submissions and sourced animations along with Jessica Spawn, Instagram Cat Mom Dallas VideoFest bring you compilation reel of the latest and best cat videos
Coronation (Tin Start Theater Drive In, 10/3, 7 p.m.)
Coronation examines the political specter of Chinese state control from the first to the last day of the Wuhan lockdown. The film records the state's brutally efficient, militarized response to control the virus.
Gay Chorus Deep South (Virtual, 10/4 5 p.m.)
Led by Gay Chorus Conductor Dr. Tim Seelig and joined by The Oakland Interfaith Gospel Choir; the tour brings a message of music, love and acceptance, to communities and individuals confronting intolerance.
Proof (Tin Start Theater Drive In, 10/4, 7 p.m.)
Filmmaker Mark Birnbaum takes a fascinating look into photographer Byrd Williams IV s journey to preserve 400,000 photographs, cameras, letters and journals from his great-grandfather, grandfather and father.
For a complete schedule and to purchase tickets visit VideoFest.org
---
Got a tip? Email Therese Powell at [email protected]. You can follow her on Twitter @TheresePowell13
Art&Seek is made possible through the generosity of our members. If you find this reporting valuable, consider making a tax-deductible gift today. Thank you