Every day on Art&Seek, we're talking to people who have tips on art in the time of social distancing.  Share yours with us on Facebook, Instagram or @artandseek on Twitter. Click above to hear Gayle Halperin with Bruce Wood Dance share her tip with KERA's Nilufer Arsala. 
Bruce Wood Dance is back in their rehearsal studios and anxious to perform. Gayle Halperin, executive director of the dance company says due to COVID, they have been forced to find really creative ways to ensure the safety of their members and the audience.
"The breathing definitely dictates how we are moving," said Halperin.
"Dances have a slower pace and rhythm. There's no partnering, no jumping, no tossing."
Movements are designed to keep the dancers in their "pods," the pre-defined distance from their fellow dancers.
Dancers wear modified masks that allow them to breathe more easily as they move.
There are obstacles for sure but BWD welcomes the challenge in order to perform in front of a live audience. Halperin said the dancers are thrilled to be back and moving again.
Twilight at the Tin Star is Friday. Tickets are $20 per car and are available at the gate or on
Eventbrite
.
BWD kicks off their 20-21 season this Friday when they perform at Twilight at The Tin Star, an immersive in-the-round evening of art and performance the audience can enjoy from the safety of their cars.
This is the inaugural event for Tin Star Theater. Former Santa Fe Ballet ballet dancer and Booker T. grad Nolan McGahan is the creative behind the new drive-in theater in Trinity Groves. The first-time event promoter looks to bring a lot of groups together and host more performing arts events and a variety of alternate programming.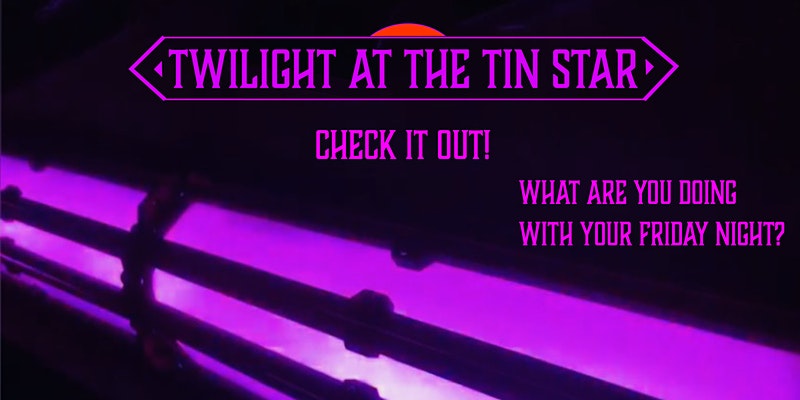 The theater is located at 2712 Beeville Street, tucked away behind a neat row of stylishly built apartments and close to the mural-painted tin warehouses that line the area. Cars pull in to the lot and are assigned alternating spaces that circle an elevated in-the-round stage.  The outdoor venue limits the number of cars to just 70.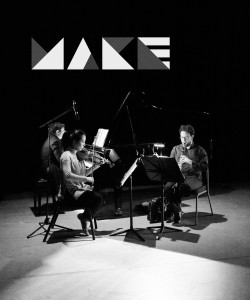 Making music to kick off  Twilight at the Tin Star will be Danny Goldman and MAKE Trio.
Bruce Wood Dance will then take the stage to perform a site-specific work by choreographer Gregory Dolbashian (The DASH Ensemble). Dolbashian will also provide the soundscape for the work.
Composer and percussionist Austin Allen & Associates will top off the evening.
Performances will take place under the canopy of TETRA.
TETRA is a 30 ft. tall illuminated structural art piece by visual artist Colin Hendee. The lights on the towering sculpture won't strobe but rather slowly change in color and intensity throughout and set the stage for the evening's performance.
Got a tip? Email Gila Espinoza at [email protected]. You can follow her on Twitter @espinoza_kera.
Art&Seek is made possible through the generosity of our members. If you find this reporting valuable, consider making a tax-deductible gift today. Thank you.