This year's Dallas Art Fair 2020 been canceled. The multi-day event had already been postponed from April until October, one of the first large-scale cultural events to do so. The art exhibition features national and international art dealers and galleries showcasing works by modern and contemporary artists.  Close to 100 exhibitors were scheduled to participate in the 2020 fair.
In a brief statement, the organizers cite the pandemic for canceling the fair, not only because of the number of infections in Texas but the global effect it's had on air travel.
"We regret to inform you that we must cancel this year's Dallas Art Fair . . . . We have given this significant thought and thank you for your patience. This has been an extremely difficult decision to make, but with the high number of Covid-19 cases in Texas and global travel restrictions, we have to put the safety of our dealers and collectors first. "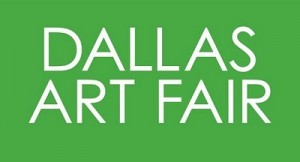 On their web, Dallas Art Fair lists April 15-18, 2021 as the new dates for the next exhibition.
Got a tip? Email Gila Espinoza at [email protected]. You can follow her on Twitter @espinoza_kera.
Art&Seek is made possible through the generosity of our members. If you find this reporting valuable, consider making a tax-deductible gift today. Thank you.