Every day on Art&Seek, we're talking to people who have tips on art in the time of social distancing.  Share yours with us on Facebook, Instagram, or @artandseek on Twitter. Click above to hear Lauren Saba Childs with Gallery of Dreams share her tip with KERA's Nilufer Arsala. 
Update: The Sounds of Resilience grant application deadline has been extended to August 16.
Fine Line Group, the family office of Sasha and Edward P. Bass has announced another round of grants to help support the arts community in Fort Worth.
"Sounds of Resilience" is the second in a series of competitive grant programs.  The focus on this round is to help support Fort Worth musicians impacted by COVID-19. The program has raised $100,000 and looks to support 41 musicians with grants ranging from 2,000 to 5,000.
Lauren Saba Childs administers the program through her non-profit Gallery of Dreams.
"Our goal is to get these musicians back to work, to get them inspired, to get them back into the studio making music and hope to drive some change and healing in our city," said Childs.
Fine Line tapped singer/songwriter Abraham Alexander to help with the program. He has challenged artists and musicians to come up with something special. Their challenge – to compose works about resilience to fuel the city's creative economy and to help drive community healing and positive change.
Childs said the application has been streamlined to make it as easy as possible for musicians.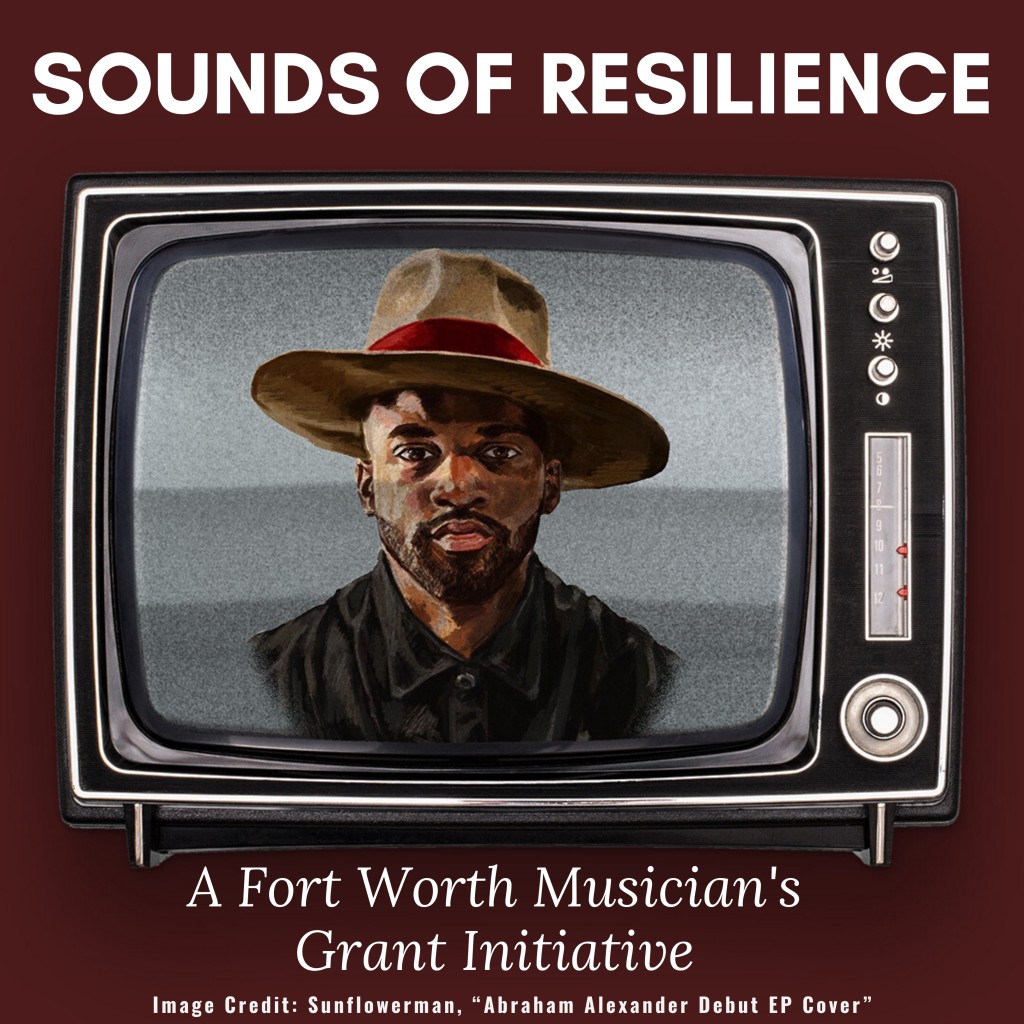 Applicants will need to upload two "Tiny Desk"-style videos of two original songs, along with a personal statement about their experience in the pandemic and the role their music will play in drawing people together around the theme of resilience.
A panel of six judges will judge the submissions.
Abraham Alexander, musician
T Bone Burnett, musician, songwriter, and producer
Troy Campbell, Founder and creative director, The House of Songs
Rosana Eckert, vocalist and principal lecturer, Jazz Studies at the University of North Texas
Miguel Harth-Bedoya, former chief conductor and music director, Fort Worth Symphony Orchestra
Amy Miller, program director and host of The Local Show on KXT 91.7 FM
Yes, applicants will need to show financial need due to COVID-19 but Childs said, "I think what we're looking for is powerful music that demonstrates what we're going through right now and how that goes with resilience. So they're looking for wonderful songs that demonstrate that."
The grant program is led by Fine Line Group with support from the Alice L. Walton Foundation, the Tartaglino Richards Family Foundation, and Bass Performance Hall.
Got a tip? Email Gila Espinoza at [email protected]. You can follow her on Twitter @espinoza_kera.
Art&Seek is made possible through the generosity of our members. If you find this reporting valuable, consider making a tax-deductible gift today. Thank you.