Every day on Art&Seek, we're talking to people who have tips for virtual art experiences. Share yours with us on Facebook, Instagram, or @artandseek on Twitter. Click above to hear Cathy O'Neil, Communications Director at Levitt Pavilion Arlington, share her tip with KERA's Nilufer Arsala.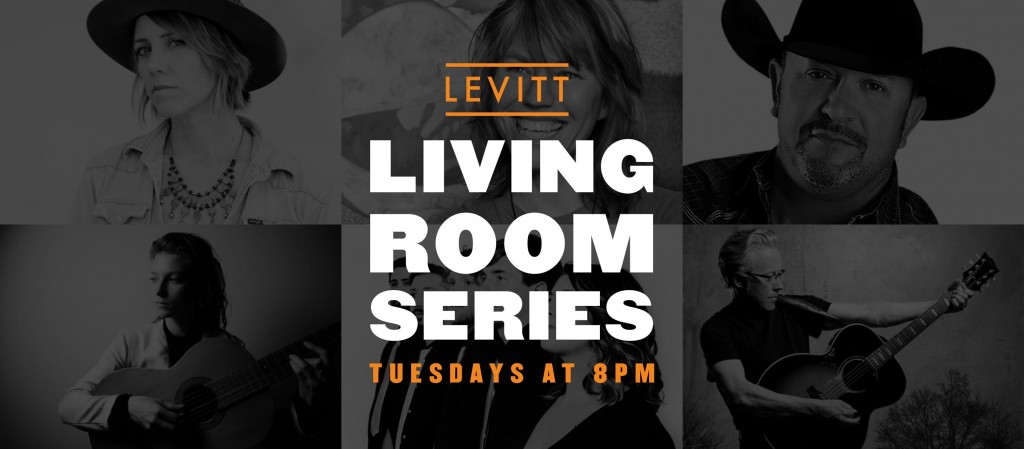 Levitt Pavilion Arlington has been famous for its free concerts under the stars since 2008.  But when COVID-19 happened the venue quickly came up with a Plan B to keep the music coming.
"We had planned to do our live concert season, as usual in the middle of May, but when it became apparent that weren't going to do that we started live-streaming," said Cathy O'Neil, Communications Director at Levitt.  "We're so happy to bring live music into people's homes with our Levitt Living Room Live Streams."
Since April, Levitt has presented live performances every Tuesday on their Facebook page. The music  featured is everything from indie to country to blues.
O'Neil says reception for the series has very positive. "We've received tons of great feedback. People comment during the live-stream about how they are taking their phones and devices out to the patio and having little outdoor picnics while they're listening to the concert. So lots of people are very appreciative of the opportunity."
Tuesday, June 30, Levitt Living Room series presents Americana artist Jessie Spradlin.
Here's more about Jessie from Levitt's website:
"Jesse Spradlin grew up in a family of troubadours. Born in southern Virginia, the sound of the mountains rings deep in her soul, music and songwriting. As an Americana singer/songwriter, Jesse emerged as an artist from a family of seven, all of them musically inclined, including her late father whose mad guitar skills landed him in the Blues Hall of Fame. Jesse fell into songwriting after receiving a baby Yamaha guitar for her 13th birthday. From there, she would continually turn to songwriting as the Spradlin family moved from city to city during her childhood. Jesse's sound ranges from raspy down-home soul music to innocently sweet ballads."
Current plans call for the Living Room series to continue through the end of July, but the venue does plan to reopen with live concerts.
"We're happy that the Living Room series has done so well, but we're excited to have everyone back on the Levitt lawn," said O'Neil,
The fall series kicks off August 28 and features 24 artists and runs weekends through October 18. The line up includes performers like Gary P. Nunn, Brave Combo,The Drifters, and La Tropa F.
Got a tip? Email Therese Powell at [email protected] You can follow her on Twitter @TheresePowell13
Art&Seek is made possible through the generosity of our members. If you find this reporting valuable, consider making a tax-deductible gift today. Thank you.