Every day on Art&Seek, we're talking to people who have tips on art in the time of social distancing. Share yours with us on Facebook, Instagram, or @artandseek on Twitter. Click above to listen to Ann Alexander with the USA Film Festival share her tip with KERA's Nilufer Arsala. 
Break out the cake and the candles because the Dallas-based USA Film Festival is back in the theater and celebrating its 50th birthday! The 5-day event kicks off Wednesday, June 24 at the Angelika Film Center in Dallas.
To make it an even sweeter birthday, this year's program will be presented as all free-admission.
"We know that a lot of people are experiencing financial challenges and that people have missed being able to get out to a theater and see a movie. We wanted to present an accessible program that offered something for people of all ages — including our Opening Night Free Dinner & A Movie," says managing director Ann Alexander.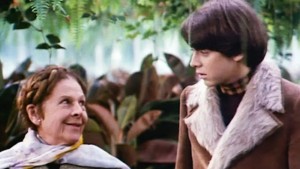 The opening night event, features two classic films – the quirky dark comedy "Harold and Maude" (1971) and a 40th anniversary screening of the disaster movie parody "Airplane!" (1980).  And for the kids, there's a new animated family film, "100% Wolf."  Guests will which also includes a free box dinner from Norma's Café.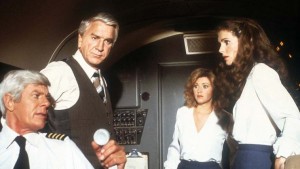 The full line-up includes approximately 90 films. Festival goers can see new feature films like 'Tesla,' documentaries and true stories such as 'Ella Fitzgerald: Just One of Those Things,' cult classics like 'Little Shop of Horrors' and several programs of short works.
The Festival will be observing social-distancing protocol, which includes face masks for all guests and limited seating in the theater. Also, advanced reservations are required. No walk-up tickets will be available.
To reserve tickets call the Festival office at 214-821-6300.
Got a tip? Email Therese Powell at [email protected]. You can follow her on Twitter @TheresePowell13
Art&Seek is made possible through the generosity of our members. If you find this reporting valuable, consider making a tax-deductible gift today. Thank you.