Every day on Art&Seek, we're talking to people who have tips on art in the time of social distancing.  Share yours with us on Facebook, Instagram, or @artandseek on Twitter. Click above to hear Alex Hargis the Coppell Arts Center share his tip with KERA's Nilufer Arsala. 
The long-anticipated Coppell Arts Center was slated to have its big red-carpet opening last month. Tony-Award winning Kristin Chenoweth was booked to headline the opening performance.
"It was going to be nice. . . It was going to be quite spectacular," says  Alex Hargis, managing director of the Center. COVID-19 changed the Center's opening plans. Now they will look to September to have that grand opening.
However, the pandemic did not stop the center from creating a safe alternative for the community to gather this summer. They turned their newly constructed parking lot on the west side of the Center into a drive-in theater. In collaboration with the Coppell Parks and Recreation, they will launch a Summer Movie Drive-In series.
"It's a fun safe way for the community together after all this time," says Hargis.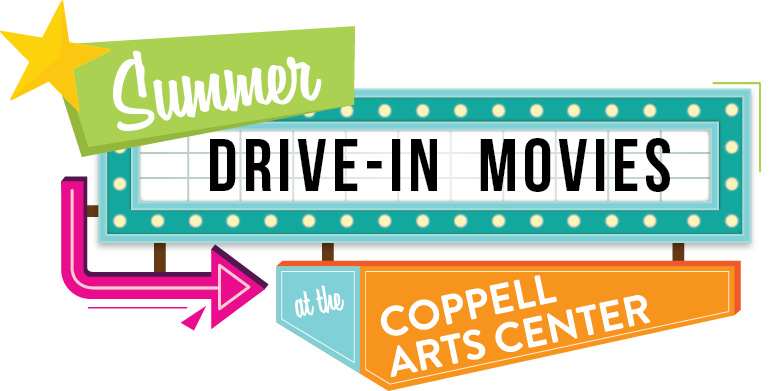 Features will include classics like "ET"  and "Indiana Jones: Raiders of the Lost Ark" to modern family favorites like Disney's "Coco." And since it is an Arts Center, there will be musicals like "Grease" and "Annie."
Pre-packaged popcorn and water will be for sale. But to support the city's #BeVocalShopLocal campaign, patrons are encouraged to pick up to-go meals from their favorite Coppell restaurant to enjoy at the Drive-In. Drive-In meals and deals from Coppell restaurants will be offered on movie nights and promoted on Coppell Arts Center Facebook, Twitter, and Instagram pages.
The Summer Drive-In Series will run every Saturday (except July 4) June 20 through August 22. Gates will open at 7:30 pm, and the feature will begin at 8:30 pm. To buy tickets, view movie listings or for more information, visit www.coppellartscenter.org or www.coppelltx.gov. Better hurry. Tickets are limited to 50 and half of the shows are already sold out!
Got a tip? Email Gila Espinoza at [email protected]. You can follow her on Twitter @espinoza_kera.
Art&Seek is made possible through the generosity of our members. If you find this reporting valuable, consider making a tax-deductible gift today. Thank you.