Every day on Art&Seek, we're talking to people who have tips for virtual art experiences.  Share yours with us on Facebook, Instagram or @artandseek on Twitter. Click above to listen to Nisha Nanda, producer of the Pegasus Film Festival , share her tip with KERA's Nilufer Arsala. 
Despite COVID-19, the show is going on for the Pegasus Film Festival–both virtually and internationally. This year, instead of an in-person festival, young filmmakers from all over the globe will exhibit their works in a virtual event on May 29.
The annual event, which is in its 5th year, is the largest student-run film festival in the country.
The organizing team of this year's Pegasus Film Festival consists of about 20 students who collaborate on all areas of the event.
"Some of us work on social media, production, or on videography and photography," says Plano West Senior High School Senior and Festival Producer Nisha Nanda.  "We all bring something different to the table.  We share ideas and we tried to make sure that this film festival will happen, especially since we're going digital this year and it's such a different time for film festivals and just events in general." 
The Pegasus Film Festival happens May 29 at 7 p.m. and the 24-Hour Video Race starts at 7 p.m. sharp on May 30. Get your tickets at
pegasusfilmfestival.com
Students in kindergarten through high school have created films in the following categories:
Narrative
Documentary
Experimental
Animation
Music Video
As a reflection of the times, the Micro-Movie category was also added this year. Submissions are social media based and less than 60-seconds in length.
"The category allows for students who do not have access to cameras or equipment to still submit their work," said Nanda. "We want to make sure people get involved and we want to strengthen the community through our film festival," said Nanda.
Proceeds from the festival will benefit front-line workers and students in under served communities with a film-making summer intensive.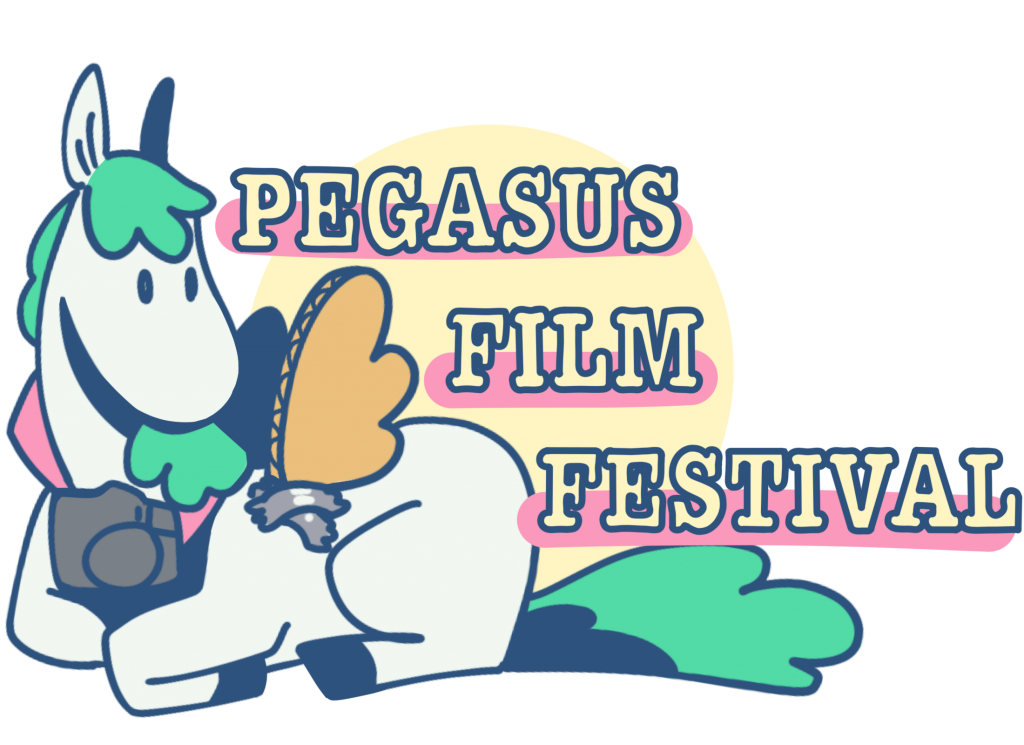 More about the Pegasus Film Festival
The Pegasus Film Festival was created in 2015 by Dallas filmmaker Niloo Jalilvand with these dreamers in mind. Our team seeks to close this gap by giving filmmakers the chance to present their art to both an audience and a panel of judges. Through this, they will learn invaluable lessons, make meaningful connections with industry professionals, and become familiarized with the film festival experience. Our festival does this in four ways:
Hosting an annual film festival exclusively for high school filmmakers,
Awarding opportunities to intern with industry professionals, such as ATK PLN, to festival winners,
Offering students various paid internship positions for the Pegasus Film Festival Leadership team, and
Holding an annual Pegasus Summer Intensive course taught by industry filmmakers for college credit.
Alongside the one-day film festival hosted by Pegasus, the Dallas VideoFest presents the 19th Annual 24-Hour VideoRace. It begins Friday night, May 29 and ends exactly 24 hours later on Saturday, May 30. Anyone with a camera and the willingness to race can participate. Past teams have included elementary school students to professional filmmakers.  Student teams compete against other student teams, and adult teams are categorized by team size rather than skill level. This festival will be divided into 2 categories: participants under 18 and participants over 18.
---
Got a tip? Email Therese Powell at [email protected] You can follow her on Twitter @TheresePowell13
Art&Seek is made possible through the generosity of our members. If you find this reporting valuable, consider making a tax-deductible gift today. Thank you.