Every day on Art&Seek, we're talking to people who have tips for virtual art experiences.  Share yours with us on Facebook, Instagram, or @artandseek on Twitter. Click above to listen to Javier Garcia del Moral, from The Wild Detectives book store, share his tip with KERA's Nilufer Arsala.  
Fans of the eclectic bar/bookstore The Wild Detectives got a shock a few weeks ago when they spotted this post on the group's Facebook page.
At first glance, it looked as though the beloved bookstore was shutting down and being replaced with a travel agency. But as it turned out, book lovers had nothing to fear. The post was really a clever marketing ploy with a little bit of prank thrown in for good measure.
"We were going through some horrible weeks with our bookstore shut down, so we thought it would be fun to laugh at ourselves," said co-owner Javier Garcia del Moral. "We shifted our business model and opened a virtual travel agency in the middle of a global pandemic. Just to lighten the spirits a bit. 
Let the Wild Detectives'
Travel Agency
book you on a virtual trip.
The Wild Detectives' "Travel Agency" was actually born last fall with the help of the marketing company, Dieste. It was launched as a way to encourage people to read. At the time, the store didn't have the ability to deliver books online, so the idea did really take off. But once the store was able to secure the services of Bookshop  – and COVID-19 forced people to stay home – the time seemed right to relaunch.
The idea is this–Go to The Wild Detectives website gobookatrip.com and select a destination or "trip."  Your selection takes you to another level of experiences and adventures.  You select what kind of adventure you'd like to have – a romantic experience, a city adventure, or even something risky.
"We'll suggest a book that will transport you there and send it to you," says Garcia del Moral.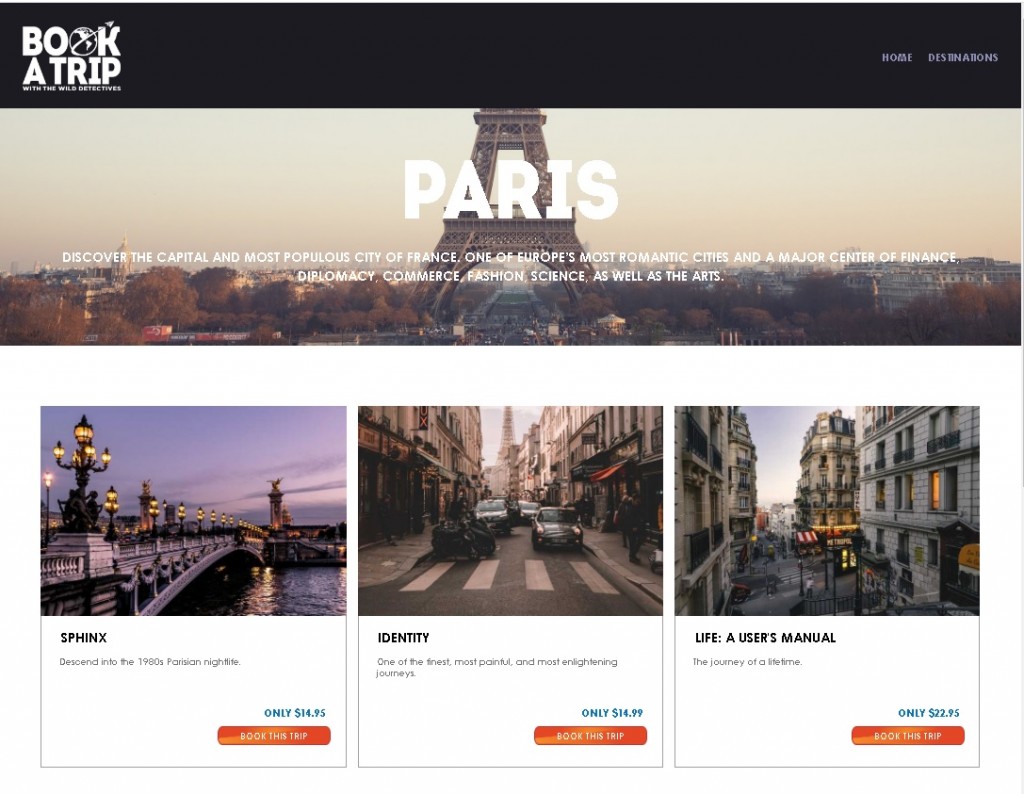 Each book offers its own unique topics to help you escape to your perfect destination.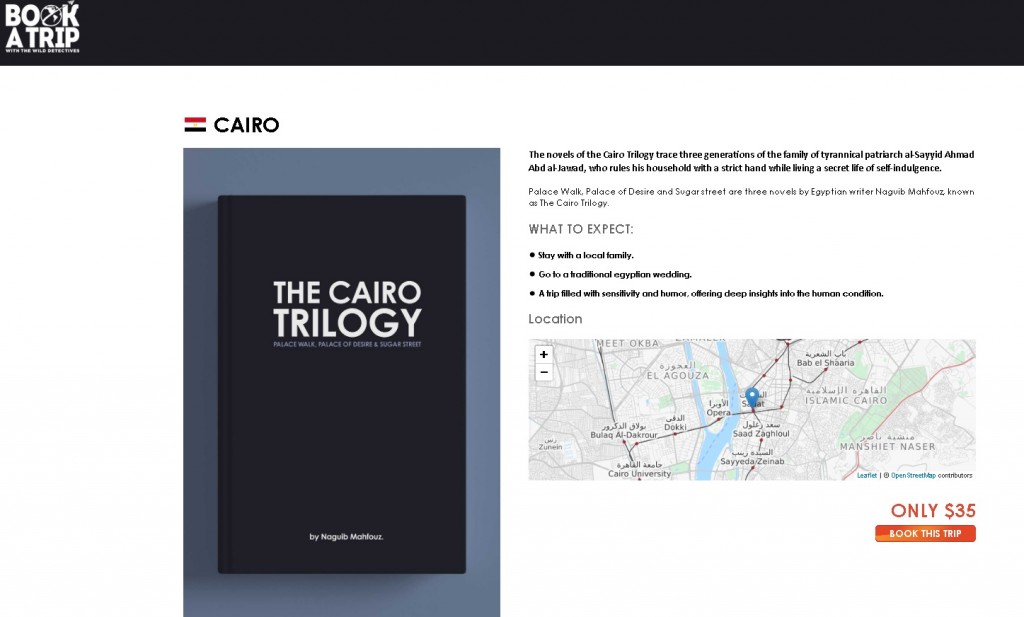 Got a tip? Email Therese Powell at [email protected] You can follow her on Twitter @TheresePowell13
Art&Seek is made possible through the generosity of our members. If you find this reporting valuable, consider making a tax-deductible gift today. Thank you.