Every day on Art&Seek, we're talking to people who have tips for staying creative and calm. Share yours with us on Facebook, Instagram or @artandseek on Twitter. Click above to listen to Lone Star Film Festival's Chad Mathews share his tip with KERA's Nilufer Arsala.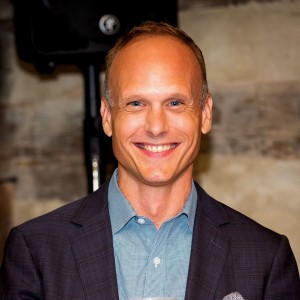 As the Executive Director for Lone Star Film Festival, Chad Mathews has programmed film festivals for over a decade. Because we can't gather at movie theaters right now, Chad has decided to program from his home.
Chad is going back and looking over his notes from years of festival programming and selecting a variety of shorts that bring him good memories. He then shares his recommendations online with friends and family and the world. He says it's fun going back and looking at all that wonderful short film content out there and it is keeping him sane.
Chad created a vlog as a means to share his suggestions. He has committed to doing one short film a day for 30 days. You can find his 30 Days of Shorts on the Lone Star Film Festival website.
One of the films on the curated list that Chad recommends is "Curfew" (2012), directed by and starring Shawn Christenson. Even though Chad screened the film many years ago, it is one film that has always stayed with him.
It's the story about a self-destructive man who is abruptly asked to take care of his estranged sister's daughter. The film was an Academy Award winner in the Short Live category. Chad says the film stands the test of time and adds he's always respected the filmmakers for sticking with it and turning their short film into a feature film a year later.


Chad also wants filmmakers to know that LSFF is currently open for submissions to the 2020 Lone Star Film Festival. Filmmakers can submit their films for consideration online now at the Lone Star Film Festival website.  Attendees can look forward to the festival coming Fort Worth's Sundance Square November 4-8.
Stay on top of North Texas COVID-19 updates with KERA News.