When I asked my colleagues to share their favorite read from the past year, I knew I'd get interesting titles from different perspectives.
There are a lot of moving parts to KERA news and arts coverage. Some of us report the stories. Some of us facilitate and support coverage. Others of us lead the operation.We're a tight-knight bunch from a variety of backgrounds who works closely together to tell the stories of North Texas.
If you're looking for suggestions for page-turners to read by the fire — or you'd simply like to learn a little more about some of the people who get the news on the radio and web every day — please enjoy these 12 book recommendations from 10 KERA journalists.
Justin Bowers, Senior Digital Developer
Ninth House by Leigh Bardugo / fantasy fiction

Leigh Bardugo is one of my favorite YA authors, and Ninth House is her first foray into non-YA fare.
This wonderful novel truly is an onion of a story. Layer after layer of new intrigue and surprise revelation unfold as the poor protagonist, Alex Stern, is thrust into the unfamiliar and arcane world of Yale and New Haven, Connecticut. The mixing of factual history and architecture in with a dusting of the supernatural really gave this novel quite the foothold in my imagination.
Being able to go down an internet rabbit hole of digging up pictures and additional histories on the buildings of Yale, or the town's layout and geography really enhanced the experience for me.
I would really not be surprised if there were not Ninth House tours of New Haven by the end of next year.
I recommend these other books, too:
• Dark Age by Pierce Brown
• Darkdawn by Jay Kristoff
• Steel Crow Saga by Paul Krueger
• Space Opera by Catherynne M. Valente
Krys Boyd, KERA Think Host
How to Be an Antiracist by Ibram X. Kendi / Essay collection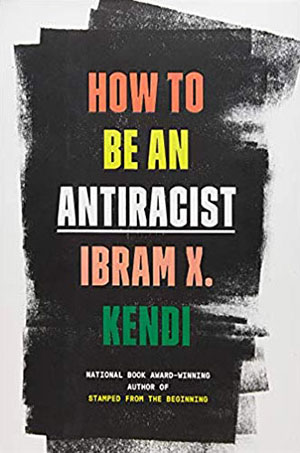 This was the most influential book I read this year. In this wise and incisive collection of essays, Kendi upends the idea that the opposite of racist is "not racist." It challenges all of us to strive for the higher standard of actively working to dismantle the systems that have failed to create a truly level playing field for all Americans regardless of race.
How to Be an Antiracist helps us come to terms with the ways our silence on race — including our misplaced faith in "colorblind" attitudes — might be part of the problem.
The book also invites us to imagine how amazing America could be if we all chose to recognize and reject our own biases.
Learn more about Krys and follow her on Twitter.
Stella Chavez, Education & Immigration Reporter
The Best American Science and Nature Writing/ Anthology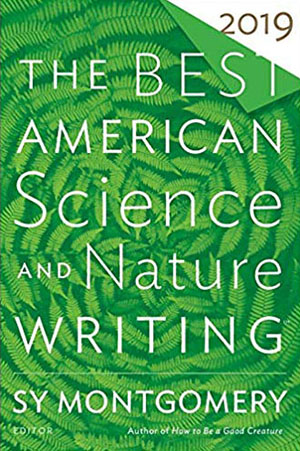 Since I was a kid, I've been fascinated by science. I love reading about discoveries made in our world and space. I love learning what those discoveries say about us and what they mean for us and the plants and animals we share this planet with. I love nature and spending time outside, hiking a new trail and breathing in fresh air.
I'm also a persistent worrier. I worry about our planet and how climate change is affecting places and people everywhere. I worry too much irreversible damage has been done. I worry not enough people care.
For these reasons and more, I recently picked up the 2019 edition of The Best American Science and Nature Writing. I was in D.C. and stopped at an indie bookstore. I love going into small bookshops and coming out with a book I hadn't planned on buying or that wasn't on my radar.
I've always enjoyed reading different versions of these "best of" books, but I don't think I've ever bought the science and nature one. In it are stories from different publications – stories that take you to far-flung places like the Atacama Desert in Chile where scientists are studying what kind of life exists on one of the driest places on earth. There are stories about a vanishing species, vaquita porpoises, and about the Sumatran rhino conservation.
There are stories that make you reflect and that inform, that make you sad but also give you hope. Best of all, the writing is top-notch and inspiring.
Learn more about Stella and follow her on Twitter.
Courtney Collins, Senior Editor of Projects (and occasional guest host for KERA Think)
Paper Ghosts: A Novel of Suspense by Texas thriller-writer Julia Heaberlin / Psychological thriller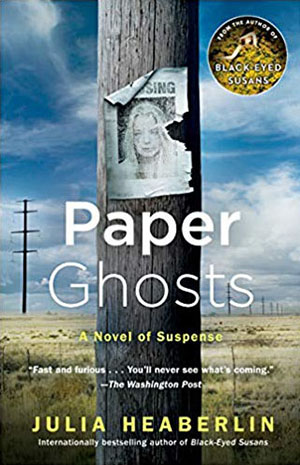 My favorite book of 2019 was actually a novel I read for Think!
Paper Ghosts is an interesting, fast-paced read that tells the story of a woman whose sister disappeared as a teenager. Now an adult, our narrator thinks she knows who nabbed, and likely killed, her older sister; a well-known photographer who claims to have dementia. Pretending to be his adult daughter, she coaxes him into a road trip that she hopes will illuminate what happened all those years ago.
Heaberlin has clearly done her research on both Alzheimer's and photography and tells a lively, suspenseful story that takes place on a cross-Texas journey.
Learn more about Courtney and follow her on Twitter.
Christopher Connelly, Fort Worth Reporter
• Just Mercy by Bryan Stevenson / Memoir
• Washington Black by Esi Edugyan / Antebellum + adventure hybrid novel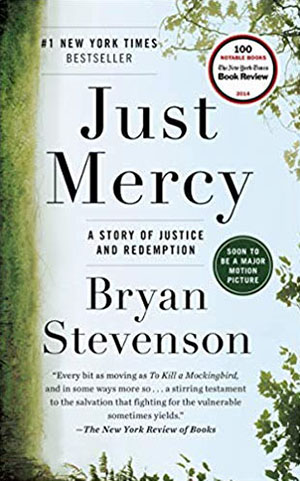 Just Mercy is a memoir, but it's of a kind I've never read before. It is Stevenson's story, a Harvard-trained lawyer who moves to Alabama and takes on the case of a wrongly-convicted man on death row named Walter McMillian. On the way, he details cases that offer a heartbreakingly human look into the American justice system's critical flaws.
It sounds unrelentingly depressing. But the fortitude of Stevenson's humble spirit – and the knowledge that passionate advocates for moral rectitude like him exist in the world – is undeniably inspiring. A film adaptation has been made, starring Jamie Foxx and Michael B. Jordan. The book is a must-read, whether or not you watch the movie.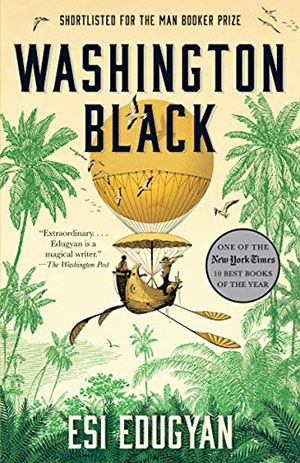 Washington Black is a remarkable book. It's an epic coming-of-age story told from the point of view of an sharp, talented, creative boy born into slavery on a Barbados sugar cane plantation in the early 1800s. It is uncompromising in its portrayal of the savage and insidious realities racism and chattel slavery, but the journey takes young Washington Black far from the plantation, conveyed by fantastical means and on a lush voyage meticulously rendered in Edugyan's expert storytelling and prose.
It is impossible not to root for young Wash as he searches for his place in a world that that is at once gruesomely uncharitable, exquisitely fascinating and filled with richness.
Learn more about Chris and follow him on Twitter.
Rick Holter, Vice President/News
Evvie Drake Starts Over by Linda Holmes / Contemporary romance novel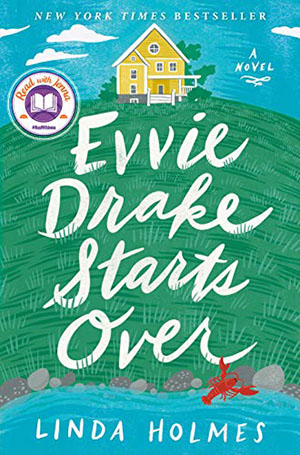 Linda Holmes, NPR critic and host of the podcast "Pop Culture Happy Hour," delivers a delight — what might be the perfect summer novel (or the perfect guest-bedroom guilty pleasure during a holiday week with the in-laws).
It's a small-town New England love story between a widow and a baseball pitcher who's lost his stuff. The mostly-sunny tone is tinged with some pretty deep themes of gender, relationships and mental health. Plus, there are curve balls, lobsters and a puppy!
Learn more about Rick and follow him on Twitter.
Gabrielle Jones, Digital News Editor
Thick And Other Essays by Tressie McMillan Cottom / Essay collection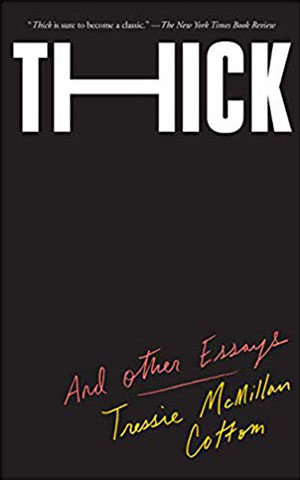 My favorite book of the year is Thick And Other Essays. (Full disclosure, I know the author.) It was a National Book Award finalist. It's an exploration of race, culture and womanhood that is unapologetically black and feminine but is still able to speak for everyone who pushes up against societal norms simply by existing.
The essays cover so many things: racism, beauty standards, sexual violence, public policy, infant mortality.
She frames these issues through settings almost everyone can relate to: popular music and TV, social media, political rallies.
KERA Think host Krys Boyd discussed Thick with the author in October. You can listen to the interview here. It's truly one of the best books I've ever read and one of the few I know I'll read over and over again through the years.
Learn more about Gabrielle and follow her on Twitter.
Rachel Osier Lindley, Statewide Senior Editor, The Texas Newsroom at KERA
Radical Candor: Be a Kick-Ass Boss Without Losing Your Humanity by Kim Scott / Career & self-improvement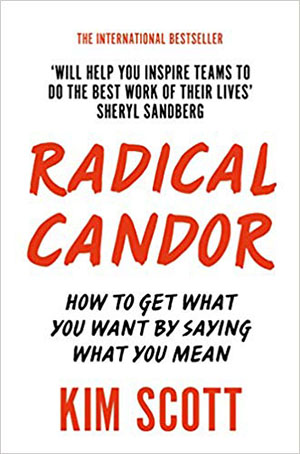 I read this book, Radical Candor, after participating in Editorial Integrity and Leadership Fellowship. One of our speakers mentioned this book and — as a relatively frank person — the title caught my ears.
The book taught me a lot about candor as a superpower in the workplace. It was refreshing and introduced me to a whole new framework for interacting with colleagues.
I also really appreciated hearing from woman who's led and advised so many top tech companies. She's funny, too!
Learn more about Rachel and follow her on Twitter.
Hady Mawajdeh, Guns & America Reporting Fellow (and former Art&Seek producer!)
• God Save Texas: A Journey Into the Soul of the Lone Star State by Lawrence Wright / Autobiography + literary nonfiction
• Empire of the Summer Moon: Quanah Parker and the Rise and Fall of the Comanches, the Most Powerful Indian Tribe in American History by S. C. Gwynne / Biography
I haven't been a very good reader in 2019. I've started several novels, but haven't stuck with a single one. But I did read a few biographies. My favorites were God Save Texas and Empire of the Summer Moon.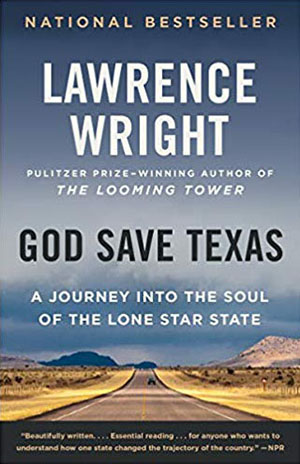 They're terrific books by terrific authors about the most terrific state in the country – Texas.
Wright's book takes a look at the lore of Texas – it's wide open skies, quirky little towns and people – and it reflects upon our state's capitalistic soul. He writes about income disparities, the rural-urban divide and all of the contradictions that make this state so unique.
The book also inspired me to take a trip back home to San Antonio to bike the Mission Trail. It's beautiful. And the people who lived in those missions were the dumbest, bravest people. Think about it. They were outsiders who plopped themselves into the middle of a field near the region's best resources. Then they alienated the native people in pretty much every way possible. And the only protection they had were stone walls and the churches! How any of those people survived is a trip.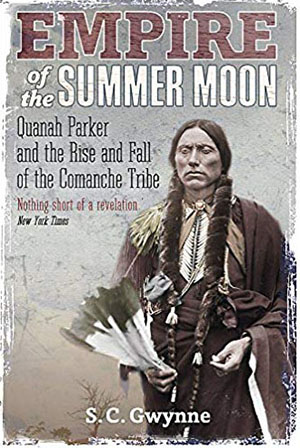 Life's fragility during the birth of Texas is best illustrated in Gwynne's Empire of the Summer Moon. It's all about the Comanches and how their dominance as warriors, horseback riders and traders was unparalleled. And book looks at how their dominance over the Southwest region of the United States nearly halted the expansion of Texas… until racism, greed and all-around-jerkiness led to the formation of Texas militias, who hunted them down and killed all of the bands of the Comanches. (Note: the Comanches were ruthless. And they definitely did some awful stuff too.)
All of this history is shared by being woven into the story of Cynthia Parker's kidnapping by the Quahadi, a legendary hostile band of the Comanches. Parker's kidnapping as a child and her story became legend throughout Texas. Eventually she married a Quahadi, then gave birth to the only man ever known as the leader of the entire Comanche tribe. It's a riveting story. And I can't wait to see it transformed for television (This hasn't happened yet, but Netflix, do it!).
I read Empire of the Summer Moon prior to my trip to Palo Duro Canyon. The canyons were used as a common camping and hiding spot for the Comanche. It was a total trip to walk the trails they rode upon. Especially considering that after the fall of the Comanche, the survivors were forced to surrender their horses and walk to Oklahoma during the Trail of Tears.
If you live in Texas, and you think you're the most Texan, but you haven't read this book – do it. It'll make you appreciate our state's history in a new way.
Learn more about Hady and follow him on Twitter.
Therese Powell, Art&Seek Producer & Calendar Coordinator
I Was Anastasia: A Novel  by Ariel Lawhon / Historical fiction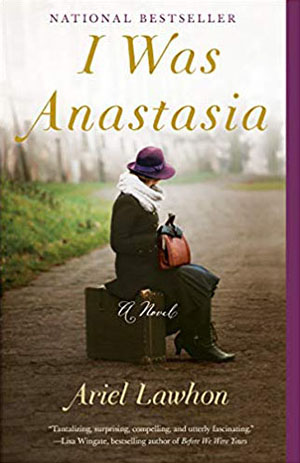 Last winter I read I Was Anastasia. I heard Scott Simon's review, "How A Famous Fraud Brought A Kind Of Hope In 'I Was Anastasia'," and being a lover of history, I was intrigued and immediately put it on reserve at my local library. It look nearly a year to get it, but it was worth it.
The book is dual biography that imagines the story of what led up to the execution of Anastasia Romanov and the Russian royal family in 1918, and another woman known as Anna Anderson, who convinced many people that she survived the execution and was the Romanov daughter.
The two stories come together at the end, making it a real page-turner for me.
Learn more about Therese.
Bill Zeeble, Education Reporter
The Odyssey by Homer / A classic epic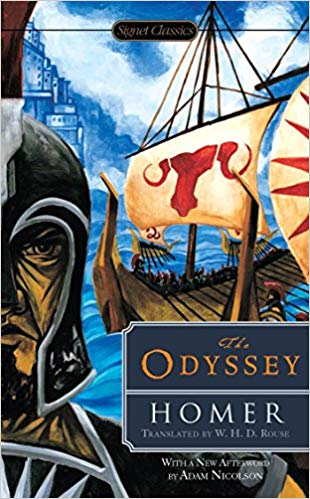 This is one of those western literature landmarks I had never read, not even in college. Right after college I read the Iliad. Then this past year, I finally finished the Odyssey.
There's a reason it's well regarded. It's a foundation setter for so much we take for granted in the world of literature and story-telling, from adventures and war tales to mysteries, action-adventures and even serious relationship stories that include marriages and lifelong personal friendships.
Even specific stories have taken different forms and shapes through the centuries and persist, whether it's the cyclops tale or the trick of the Trojan horse.
Here's the back story. I graduated college in 1979 as an English major. So I was kind of steeped in literature, just not necessarily classics translated from another language.
About the same time, Esquire magazine printed Columbia University's required freshmen reading list. I made a copy and decided to read the ones I had not read — which was most of them. So I immediately read the Iliad — then nothing else on the list for years. Decades later, my wife got me a copy of a praised, newer translation of The Odyssey. I finally started reading it a few years back then took a while to actually finish it.
Learn more about Bill follow him on Twitter.
---
Learn more about Christy Robinson, KERA Digital Coordinator, and follow her on Twitter.