This year, Seattle librarian Nancy Pearl has focused her reading recommendations on great stories that will also teach you something about the real world. She says there are plenty of readers who find that "fiction gives you the truth of history and nonfiction gives you the facts." With that in mind, she shares the following titles with Morning Edition's Steve Inskeep.
(These recommendations have been edited for clarity and length.)
Out Of Darkness, Shining Light by Petina Gappah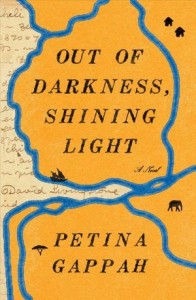 If you said to a person on the street, "What do you know about David Livingstone?" They would say, "Oh, 'Dr. Livingstone, I presume?' " — and that's all they know. But David Livingstone, as I learned from this novel, was this very complex individual who was an early British abolitionist — yet had slaves — who devoted his life to finding the source of the Nile. What Petina Gappah has done in this novel is write about what happened after his death. It has two different narrators: One is Livingstone's cook, a young enslaved woman, Halima, who was bought to be the traveling wife of the leader of the expedition. And the other person who narrates the story is a freed slave who is keeping a journal of the expedition. Gappah did a lot of research for this book — a lot of reading, a lot of primary research studying Livingstone's journals.
The Adventures Of Alexander Von Humboldt by Andrea Wulf and Lillian Melcher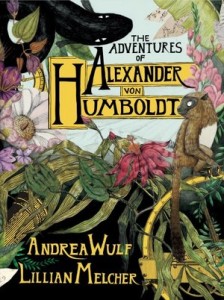 Alexander Von Humboldt was a naturalist. He was one of those people who was interested in everything — a polymath, I guess. There was a big biography of him that came out a few years ago by Andrea Wulf. This year, Wulf worked with Lillian Melcher to write and illustrate this book. It is an oversized graphic novel that really covers his South American journeys. This is a beautifully illustrated book that is accessible to kids — older kids who are interested in science, in exploration, in travel, in the natural world.
Old Baggage by Lissa Evans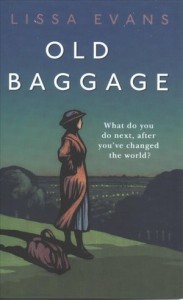 This is a story of a British suffragette named Mattie Simpkin. And it's about how she is going to choose to live her life after Parliament finally gave women the right to vote. Mattie is one of those women who speaks her mind and she's a character that you will never, ever forget. The book opens in 1928 and then goes back and forth in time. What she decides to do with the rise of fascism is to take a group of girls and teach them how to be strong in mind and body. The title Old Baggage has two meanings — as the best titles always do. One is that a boy who is angry at her yells at her and calls her an "old baggage," which is a British-ism — like, you old lady. And then the other meaning of old baggage is the things we carry around from our own past and how they weigh us down. Mattie is portrayed as being one of the early suffragettes — they were beaten, they were imprisoned, they were force-fed.
Rabbits For Food by Binnie Kirshenbaum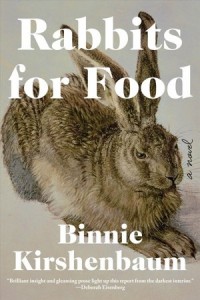 The unforgettable main character in this book is a woman named Bunny. She describes herself as "a headache of a person who is not easy to like." She is a writer who is in the midst of a terrible writer's block. She has slid into a deep, deep, deep depression. When people say to her, "Gosh, you're 43 years old, what is it like to be called Bunny? Why did your parents name you Bunny?" She says, "Well, my parents raised rabbits for food." Now, that tells you everything I think that you need to know.
Copyright 2019 NPR. To see more, visit https://www.npr.org.