Doesn't it seem like fall is really dragging its heels this year? Those of us dying to jump into a pile of leaves or sip cocoa by a firepit are really getting tired of the summer heat. We want to put away the flip flops and don our fleece-lined boots now! Tantrums aside, there is good news ahead. First, cooler temperatures are headed our way this week.  True, we'll only get relief for a day or two before temps pop back up to the 90s, but hey, it's a start. Second, the Autumnal equinox –a.k.a. the first day of fall–happens in just a few short days on Sept. 23. That means leaf pile jumping and cocoa sipping are just around the corner.!
It may not exactly feel like fall, but here are a few festive weekend events that will get you in a fall frame of mind. And who knows?  Maybe they'll make the upcoming season come a teeny bit faster.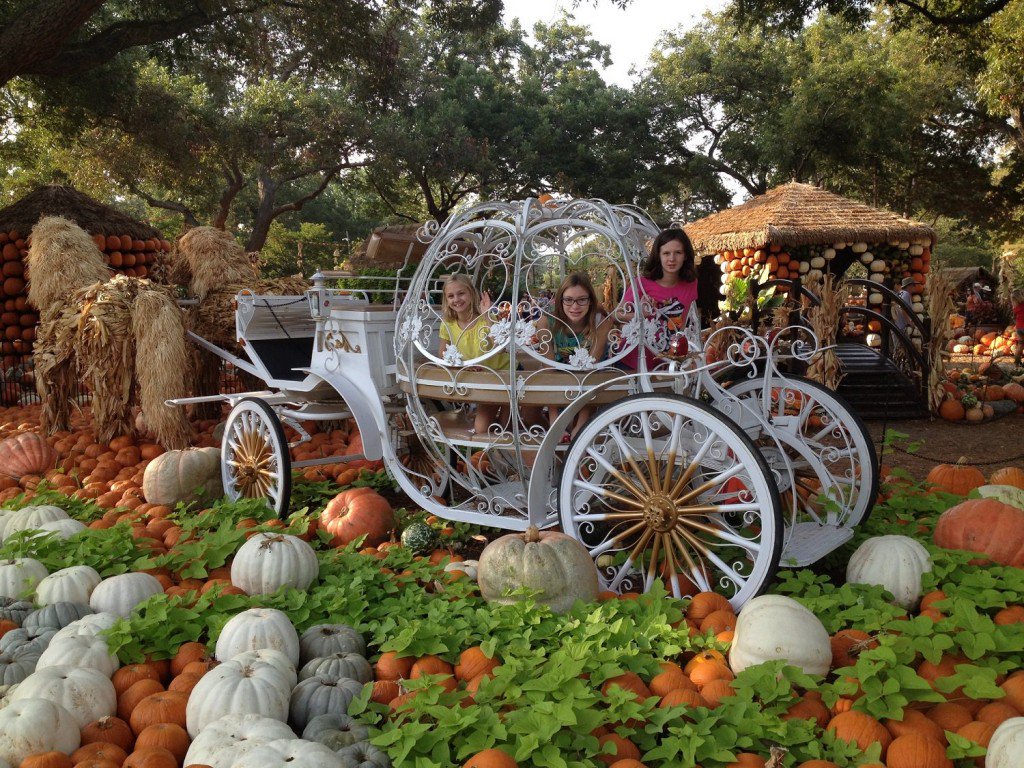 If you just can't wait another second for fall to begin, then you don't want to miss the opening weekend of  Autumn at the Arboretum this Saturday. To put you in a Halloween state of mind, the garden has chosen "It's The Great Pumpkin, Charlie Brown" as the theme this year! Snap selfies with Charlie Brown, Peppermint Patty, and Marcie behind the iconic brick wall, get lost with Pig Pen in the hay bale maze, and see the Peanuts Gang at their schoolhouse along with their multi-gourd decorated house for their autumn carnival. There will be over 90,000 pumpkins, gourds, and squash on display. Be sure to stop by Cinderella's carriage where thousands of pumpkins, hay bales, and cornstalks are artfully arranged to give you the perfect photo op. There will be multiple activities for kids during the month-long run of the festival.
Another sure sign that fall is on its way is the Greek Food Festival of Dallas! The annual Greek mega-party is celebrating over 60 years of sharing hospitality, culture, and, most importantly, glorious Greek cuisine with North Texas. Everything from gyros to spanakopita will be on the menu so be sure to come hungry. Besides all the good grub, there's also a children's area for the kiddos with sand art & crafts, caricature artists, and face painting. But the best part of the Greek Festival is the music and dancing. I highly encourage you to get in touch with your inner Zorba and let loose on the dance floor. The Big Fat Greek Party happens at Holy Trinity Greek Orthodox Church and opens for its three-day run this Friday at lunch, so grab a co-worker or two for a mid-day break.
Get ready to have your spirits lifted along with dozens of hot air balloons at the 40th annual Plano Balloon Festival at Oak Point Park in Plano. The weekend offers something for everyone, music, entertainment, fireworks show, kids activities, skydivers; and of course lots of beautiful hot air balloons. The balloons will launch Friday at 6 p.m., and Saturday and Sunday at 7 a.m. and 6 p.m. (weather permitting).
Join the DFW Inter-Tribal Association this weekend at Traders Village for their annual Native American Pow Wow. Several hundred Native Americans, representing dozens of tribes from across the United States, will compete in full regalia for prize money and awards in eighteen different dance categories. In addition to the tribal dance contests, the event also features an arts & crafts show, tipis, honoring ceremonies, singing and much more.
Besides the first day of fall, I couldn't let the week go by without mentioning International Talk Like a Pirate Day! It happens this Thursday on Sept. 19. Celebrate nautical nonsense and everything that goes with it by catching 'How I Became a Pirate' at Artisan Center Theater. Based on the book by the same name, this play will instruct you and your wee buccaneers on all the ins and outs of becoming a salty-dog of the high seas. Days later you'll still find yourself saying "Arrrggghh. Braid Beard and all of his pirate pals will be on stage through Oct.5.
For even more kid-friendly events, explore the Kids & Family section of the Art&Seek calendar.