I don't know about you, but I am really looking forward to the Labor Day holiday this year. If for no other reason than I'll finally have an extra day to catch up. Between getting a sleepy teen out of bed extra early for swim practice, back-school-shopping (it never ends), and the general shift from lazy-days-of-summer-time to standard-crazy-time, I'm exhausted. For all the parents out there, Labor Day should be called NON-Labor Day. We've been laboring hard for the past two weeks and deserve this break.
With that in mind, here are some events to help you and the family relax and celebrate the long weekend ahead.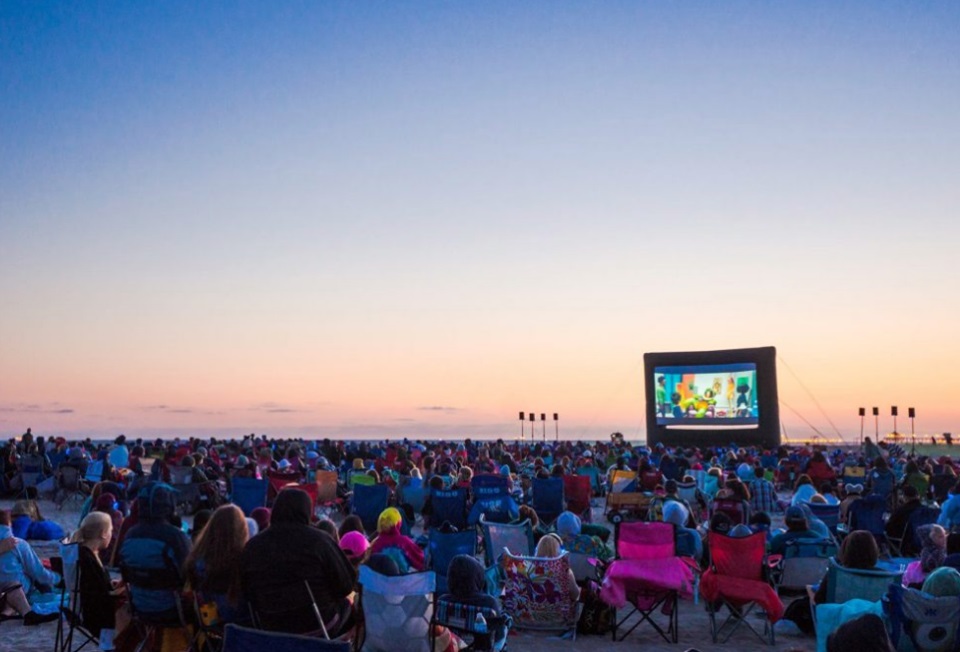 What? You didn't get to take a beach vacation this year? Well, how about the next best thing–a movie under the stars on the beach at Lloyd Park. That's right, Grand Prairie Prairie Parks and Recreation is hosting Movies on the Beach at Loyd Park. The movie starts at dusk on Saturday night, but be sure to get there early for pre-show activities. They'll be screening the action-packed "Captain Marvel." Admission is just  $15 a vehicle for entry into the park so be sure to pile the whole family in the car.
Dinosaurs will once again be roaming North Texas. The monstrously popular Dinosaurs Live! exhibit returns to the Heard Natural Science Museum and Wildlife Sanctuary for the 14th year in a row. Take a leisurely stroll down the sanctuary's half-mile nature trail and you'll see ten life-sized animatronic dinosaurs communing with nature. The big reptiles move, growl, and of course, roar. This is one time the kids won't need to be encouraged to get some exercise.
You know you're going to have to make a trip to the mall for something this weekend (see my comment above about never-ending school shopping). Turn that chore into fun with a free show.  Avant Chamber Ballet will be doing a special performance of 'Peter and the Wolf' on Sunday at NorthPark Center. Nine dancers will play the major characters of the story with nine musicians and instrumentation. The show will be conducted by Alexander Kerr, Concertmaster of the DSO, and features David Cooper, principal horn of the Chicago Symphony. The fun starts at 3 p.m. and happens in the NorthCourt area–that's on Level One between Nordstrom and Macy's.
With all the chaos swirling around back-to-school, you and the family deserve something tasty to eat and a fun place to enjoy it. Klyde Warren Park is offering an amazing array of culinary treats from more than 25 of the best food trucks and carts in the Metroplex at their Labor Day Food Truck Rally this Sunday. The family-friendly food festival happens on Sunday from 4-9 and will feature live music, activities and giant games on the lawn.
It wouldn't be Labor Day without a dip in some sort of body of water. Skip the neighborhood pool and head to Fort Worth's Panther Island Pavilion instead for Sunday Funday. You and kiddos can enjoy a day of tubing, tunes, food, and fun. Don't worry about packing the blow-up rafts. There will be plenty of stand up paddleboards, pedal boats, and of course, tubes for rent. If you're not a water person, stay on the shore and play a game of cornhole or washers. This is the last weekend for this summertime splash-fest so don't miss out.
For even more kid-friendly events, explore the Kids & Family section of the Art&Seek calendar.