We're living in a disturbing time in American history, one where the federal government, in the opinion of some, is once again fostering concentration camps. Living in Texas, this situation feels particularly amplified.
You can watch Cry Havoc's performances of Crossing the Line at the Kitchen Dog Theater. Tickets are available
here
.
This spring, eight North Texas teens headed to the border to take a first-hand look at the immigration crisis. They heard stories both harrowing and uplifting. And they turned those testimonies into a play called "Crossing the Line."
In this week's State of the Arts, Art&Seek talks with the two theater directors who accompanied those young people. And they shed light into the journey and the theater-making experience.
Tim Johnson (Managing Director of Kitchen Dog Theater), Mara Richards Bim (head of Cry Havoc Theater Company), welcome to the KERA Studios. 
Richards Bim: Thanks for havings us.
Johnson: Thank you.
The actors in this play interviewed more than 40 people. The script is built entirely from these interviews, in other words, every word that is spoken on-stage is a word that was spoken to the actors. How long were you down at the border?
Richards Bim: Eight days?
Johnson: Yeah, eight days.
Who did you talk to once you got down there?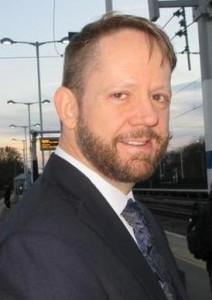 Johnson: Oh goodness, we talked to a pretty wide range of people. We somehow managed to get them to speak with agents from ICE, in the McAllen office, we also had the opportunity to go across the bridge, into Matamoros, and go to a camp that was on the other side, and interview people there, who were waiting to have the opportunity to cross the bridge and gain asylum. We also then met with people who had been through the entire process at the McAllen bus station. So we had the opportunity sort of to talk to people before and after that process of entering into the United States.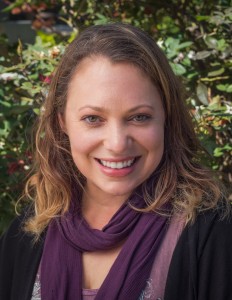 Richards Bim: And I would add, we also observed immigration court. Kids immigration court. We also had the opportunity to interact with teenagers who are held in a detention center on one of their outings. They got to spend an hour just hanging out being teenagers with teenagers who, at the end, got in a line. I mean, they don't even get to go to the bathroom by themselves. They got in a line and were taken back to the detention center.
And how did the actors react to meeting these kids?
Johnson: There was a lot of apprehension going into the meeting, and a lot of concern, I think they were very attuned to amplifying trauma, you know, asking questions that could bring up traumatic experiences. And I was really struck by how effortless it seemed to me, that very quickly slipped into conversation, and it very quickly just became a lot of laughter, and they were playing games. I was just very struck by how easy it seemed to be for them to connect.
Am I right, did one of the Cry Havoc members actually run into someone that he knew?
Richards Bim: So, Rodrigo is a U.S. citizen, but was born in El Salvador, and lived there until he was eight, and in this group of teens from the detention center, he saw someone that he had gone to school with up until the time he came to the U.S., so that was really, I don't know what the right word is, but shocking, and overwhelming for him.
Did he talk to the kid?
Richards Bim: No, I think that they exchanged hellos, but he doesn't think the other kid recognized him, and he didn't get into it because he didn't know how to process it in that moment, and he didn't want to make the other kid in the detention center feel bad.
And what do you think the big takeaway for the teens who are acting in Cry Havoc was around this issue?
Richards Bim: Well, I don't think any of us will ever be the same after doing this show. I think it's had a profound impact on all of us, the teens especially. Whenever we do a show like this, they become experts on the topic, right. They have a better understanding of immigration and the situation at the border than most adults do at this point, and I think that we're gonna see them continue to speak out and be activists about the human rights abuses that are happening at the border.
Johnson: And we know now that a big reason why many of the doors open for us, and there were some pretty big doors that were opened, they were opened by people who believe in the power of eight teenagers conveying this message. I think that stuck with them. They so understand the importance of caring, the names and sounds and voices of the people we spoke to.
Adapted for web by Felix Kalvesmaki.