Got your entertainment plans firmed up for the week? No? Well, we got you covered. Whether you take delight in dance, music, theater, visual arts or other cultural events, you're sure to find something you like on the Art&Seek calendar.  The Art&Seek calendar regularly showcases over 1,000 North Texas events, listed every which way for you to peruse. Here is just a small sampling of what you can find on the Art&Seek calendar.
Wednesday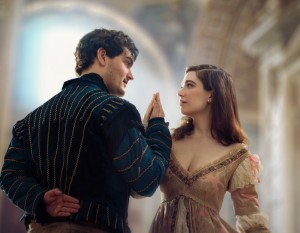 Shakespeare Dallas kicks off their 48th season tonight. They're performing an adaptation of the film "Shakespeare in Love." Pack your blanket and picnic basket and make your way to the Samuell-Grand Amphitheatre.
University of Dallas artist, Calli Nissen has an exhibition of woodblock prints of landscapes and wildlife, works inspired by the Rocky Mountain region she grew up in.  See the exhibition at the Irving Arts Center.
Thursday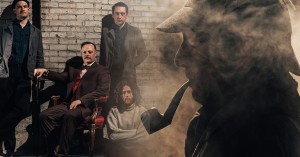 In the latest play from Fort Worth's Stage West, the famed private detective Sherlock Holmes has died. Three years later, it seems he has returned. Find out what happens when his loyal assistant, Watson then become the master sleuth in the production "Holmes and Watson."
In Dallas, Theatre Three stages two one-act plays. One's called "Cinched" and takes place during a 19th-century noble dinner party. The other is set in the future, a dystopian drama called "Strapped."
Friday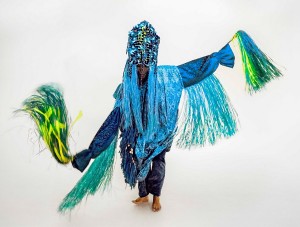 In Fort Worth, Amphibian Stage Productions presents Intervention: Ocean Blues. It is a one-of-a-kind arts performance to celebrate World Oceans Day. The one-night event takes place at the Modern Art Museum. The celebration features musicians, stilt-walkers, poets, plus amazing costumes by the artist Laura Anderson Barbata.
This the final weekend for Dallas Solo Fest taking place at Theatre Three. Go tonight and see a show called "Girl Dad" starring Art&Seek Spotlight Artist Justin Lemieux.
Saturday/Sunday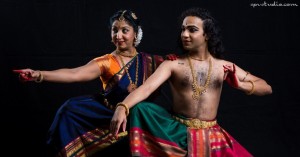 Fort Worth's Juneteenth Festival kicks off bright and early on Saturday morning. The parade starts at 9 a.m. at O.D. Wyatt High School. Catch the rest of the festivities at Tarrant County College's South Campus.
Also on Saturday, Kitchen Dog Theater hosts the 21st Annual New Works Festival at Dallas' Trinity River Arts Center. They'll be performing "Babel" by Jacqueline Goldfinger and "Ravenous" by Darla Miyeko Marinelli.
On Sunday, Tejas Dance premieres "the WOMAN next door" at the Eisemann Center in Richardson. The performance centers on women's empowerment and blends traditional Indian dance with contemporary.
And throughout the weekend, see Frank X. Tolbert's collection of drawings and paintings of birds at the Tyler Museum of Art. Tolbert's exhibition, Texas Birds, is on display through Aug. 4.
Monday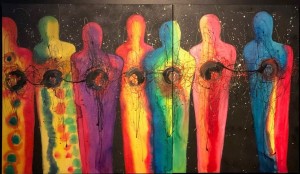 The Irving Arts Center has colorful and abstract paintings on view by North Lake professor of Art Brett Dyer.  His show, Deliverance: Rescued and Set Free is on view July 28. 
ArtSpace at Metropolitan Press is exhibiting works made by people experiencing homelessness in a show called From the Street. Their art was created at The Bridge homeless shelter in downtown Dallas. All works from the show are for sale and proceeds go directly to the artists.
Tuesday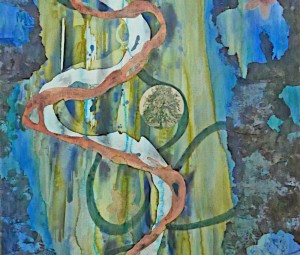 Floating Life is a collection of large-scale works by San Antonio artist Liz Ward. It's based on geological maps of the Mississippi river's ancient courses and inspired by the artist's childhood memories from South Louisiana. See the show at the Tyler Museum of Art through Aug. 25.
The Modern Art  Museum of Fort Worth continues its Tuesday night film series with works about and by artist, Chris Burden.
For more on these and other events, explore the Art&Seek calendar.