"So long, farewell, auf wiedersehen, goodbye." Just like catchy lyrics from "The Sound of Music," February is about to go adios.
I know it doesn't seem possible–weren't we all just singing Christmas carols a few weeks ago?–but we're headed into our last weekend of February. The end of February to most people means that spring is just around the corner. I would contend that we're already in spring. Well, Texas spring, anyway.
About this time every year, my best friend from high school laments about how much better the weather is in Texas compared to her current city, Chicago. To make her point she retells the story of how on the afternoon before the Senior Girl's Valentine Dance in high school we readied ourselves by laying out in my mother's back yard trying to get a tan. For extra emphasis, she always adds, "It was Feb. 14th and 85 degrees!" Looking back, I have to agree. Weather-wise that was an exceptional day. But even with a few cold snaps here and there, we're at the beginning of the best weather we'll have all year. 
Kiss February goodbye and say hello to spring with this cornucopia of family-friendly events.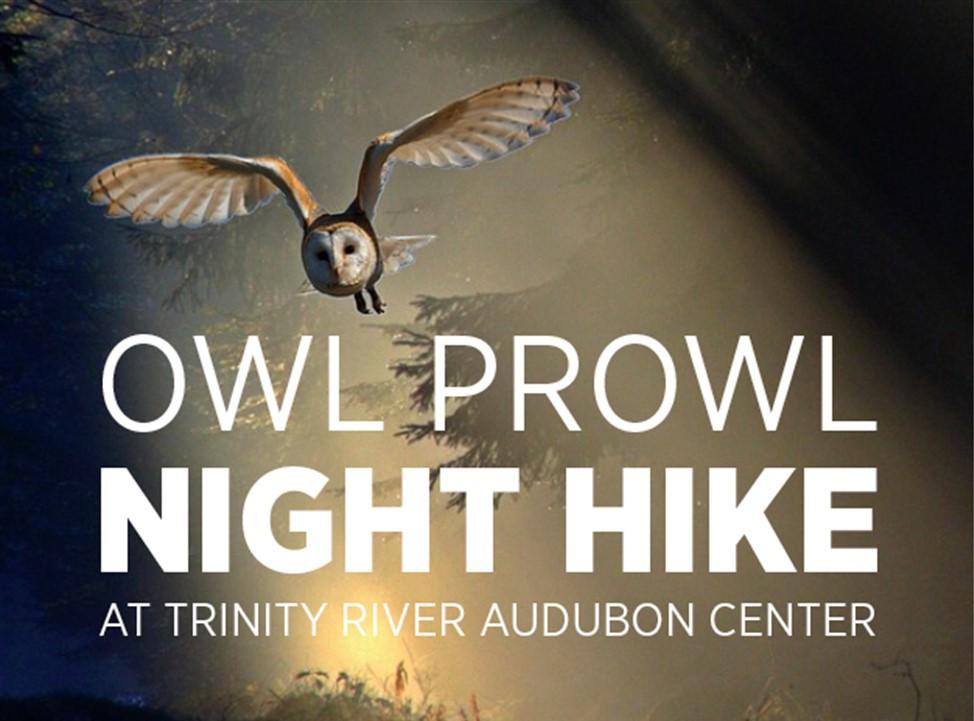 Right in the middle of the 6,000 acres of the Great Trinity Forest on land that used to be an illegal dumpsite sits the Trinity River Audubon Center. With its miles of trails and hands-on exhibits, TRAC is the perfect place to enjoy nature during these first weeks of springtime. One good event to sample there is the Night Hike Owl Prowl that happens this Thursday evening. The program starts with a talk about owl anatomy, how to call owls, and how to attract the birds to your yard. Later on, after it gets dark you'll head out onto the trails for a group lead owl prowl. The night ends with roasting s'mores over the fire. Don't forget to bring your flashlight, wear warm clothing, and to wear closed-toed shoes. The owl prowl's sell out fast so be sure to get your tickets early.
Catch some rays and a few fish this Saturday morning at McKinney Parks and Recreation's Trout Derby. Anglers of all ages can catch some of the 5,000 rainbow trout that will be stocked in the Towne Lake in McKinney at the annual event. Highlights include free hot dogs, a casting contest, and prizes for the biggest and smallest fish caught. Everyone is encouraged to keep what they catch since trout cannot survive when water temperatures rise in the spring. The early bird catches the worm, or fish, in this case, because fishing starts bright and early at 8 a.m. You'll need to bring your own gear and bait but fishing is free for kids 16 and under, and just $3 for adults.
Besides President's Day, this third week in February is also when Engineers Week happens across the nation. Fun fact: the event that celebrates the importance of learning math, science, and technical skills actually coincides with George Washington's birthday each year because the father of our country is also considered the nation's first engineer. The Fort Worth Museum of Science and History is ready to show you just how fun STEM can be with loads of activities planned every day through Feb. 23. Kids can create a Maglev car racer, participate in the paper airplane challenge or be a pilot in the Lockheed F35 flight simulator. If you need another reason to go; Saturday is Girls and Engineering Day. Girls (and boys) will have the opportunity to meet and work alongside engineers from a variety of fields.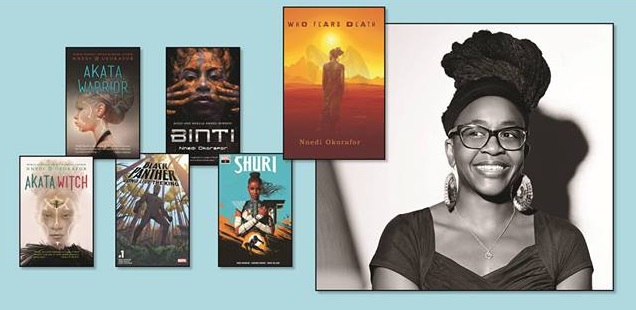 Stop by The 23rd Annual Highland Park Literary Festival Thursday night to meet a real live superhero. New York Times bestselling author and "Black Panther: Long Live the King" comic book writer Nnedi Okorafor will be the keynote speaker at this year's festival. After the program, she'll do a book signing. Ms. Okorafor is best known for her YA series about Black Panther's little sister Shuri.
For even more bookish fun check out Frisco ISD's 1st annual Librarypalooza. Young readers will have the opportunity to read with trained therapy dogs, participate in a bookwalk and various crafts, get rowdy at the K-3 makerspace playground and read to high schoolers. But the best part of the event is the eight authors and two illustrators who will present about their books, teach writing and drawing workshops and sign books throughout the event. The fun happens Saturday from 9 a.m. to noon at Centennial High School.