"If Beale Street Could Talk" earned three Oscar nominations earlier this week. Barry Jenkins was one of the honorees for his adaptation of James Baldwin's novel, and this week, we launch our annual Academy Awards preview series by talking about the story from book to screen with Baldwin expert Kenton Rambsy, assistant professor of African American Literature & Digital Humanities at the University of Texas at Arlington.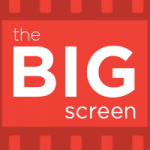 • Download this week's episode.
Subscribe to The Big Screen on iTunes.