The temperatures may be cool outside, but there are all sorts of hot arts-related events happening inside. The Art&Seek calendar is loaded with lots of art-centric activities to keep busy during these cold winter months.  Here are just a few happening this week you'll definitely want to check out.
Wednesday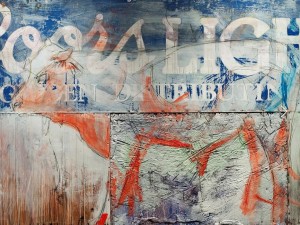 The Fort Worth Community Arts Center pays tribute to the city's 122-year-old Stock Show and Rodeo with a western-themed group art show. See "Cultura Del Vaquero" through February 20. 
As part of its inaugural indoor winter season, Shakespeare Dallas tackles "Hamlet." See the journey of madness, murder, and lost love at Moody Performance Hall through Sunday.
Thursday
Tonight is the opening reception for "Solitude in the City," the newest exhibition at Texas Christian University's Moudy Gallery. The show, which features twenty prints from galley's permanent collection, explores the idea of feeling alone or isolated in a crowded urban landscape.
Art&Seek Spotlight Artists Cry Havoc Theater Company kicks off their season with "From the Table," a show about food, community, and culture. See it at the South Dallas Cultural Center through this Saturday, January 19.
Friday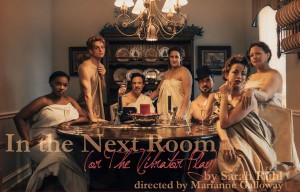 IMPRINT Theatreworks latest production, "In the Next Room" is a Pulitzer Prize-winning drama about the misguided use of electric shock therapy and how that misuse led to the development of sex toys. See it at the Bath House Cultural Center in Dallas.
Jazz trumpeter Byron Stripling is world renown and he's even performed with the Count Basie Orchestra. See him tonight as he plays with the Fort Worth Symphony at Bass Performance Hall.
Saturday/Sunday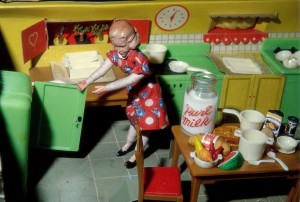 On Saturday, Sounds Modern, a contemporary music quartet performs a program called "Broken Dolls?" It explores the rhythms of feminine identity and is in conjunction with the Laurie Simmons "Big Camera/Little Camera" exhibition at the Modern Art Musem of Fort Worth.
On Sunday, the Dallas Holocaust Museum and the Texas Theatre are coming together to screen Ava DuVernay's "Selma." The screening's part of an MLK Day celebration.
Throughout the weekend, the Dallas Theater Center presents "Sweat" at the Kalita Humphreys Theater. The play probes the struggles of 21st-century factory workers and friendship.
Time's running out to see "Chameleon" at Fort Works Art. The exhibition features paintings and glass sculpture by artists Austin Fields and Jay Wilkinson.
Monday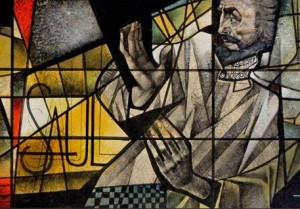 Time is running out to see 100-year-old stained glass window designs at the University of Dallas' Haggerty Gallery in Irving. The exhibition "Sacred Transmitted: A Century of Design from the Emil Frei Studio Archives" closes this Sunday
In Dallas, the AT&T Performing Arts Center hosts Shen Yun 2019. Head to the Winspear Opera House to see a unique blend of colorful costuming, high-tech backdrops, a live orchestra, and precision classical Chinese dancing.
Tuesday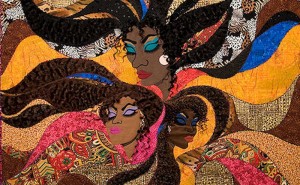 In Denton, the Patterson-Appleton Arts Center has works on view by retired professor, pathologist and master quilter Barbara McCraw. See her quilts-as-art pieces, "Life Stories Told Through Quilts," through February 1.
The Modern Art Museum of Fort Worth has highlights from their permanent collection on view. Museum visitors can see an impressive array of modern and contemporary works from various movements, themes, and styles.
For more on these and other events, explore the Art&Seek calendar.