The most wonderful time of the year is winding down. But there's still time to have a jolly holiday with some fabulous art events. The Art&Seek calendar is loaded with things to do with close to 1,000 events to choose from. Here are just a few you might want to consider.
Wednesday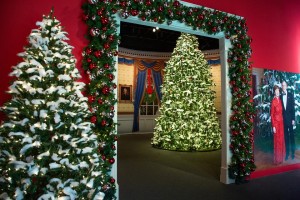 In Dallas, the Bush Presidential Center has Christmas on the mind. Their exhibit, "Deck the Halls and Welcome All," is a look back at Christmas at the White House in 2006. The show features behind-the-scenes photos and a replica of the Blue Room White House Christmas tree.
Comedian Arielle Norman is one of the funniest people in Austin. The stand-up is praised for her unflinching honesty and gut-busting material. See her tonight in Fort Worth at Main at South Side.
Thursday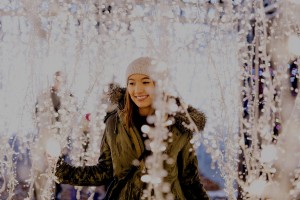 In Arlington, Globe Life Park has been transformed into a winter wonderland. Play in the World's Largest Christmas Light Maze, glide across the ice skating trail, visit Santa & Mrs. Claus, and enjoy live entertainment. You have until Dec. 30 to check out  Enchant Christmas. 
Public radio fans love listening to David Sedaris read 'Santaland Diaries.' Now they can watch a staged adaptation. The show is a sardonic, irreverent holiday tale of Crumpet, the grumpiest elf at Macy's in New York at Christmastime. See it at Casa Manana in Fort Worth.
Theatre Three is back for another year of "Solstice." This new holiday adventure is set in Dallas and is riddled with jokes for locals. It's not your mother's 'Christmas Carol' but, it does feature the most lovable drug-addled grandparents Big D has to offer.
Friday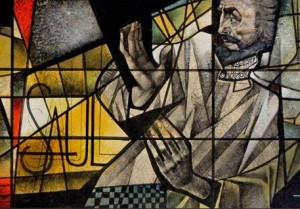 "Sacred Transmitted" is an exhibition that features stained glass window designs. These works have been crafted over the past 100 years from one of the most recognized stained-glass production studios of the Midwest United States. See the show at The University of Dallas' Haggerty Gallery through Jan. 27.
For the 15th year in a row, the Bishop Arts Theatre Center is delivering a multifaceted performance of "Black Nativity." The show is a musical starring a black ensemble and featuring gospel songs and folk spirituals. See a local production of the Langston Hughes classic through Dec. 23.
Saturday/Sunday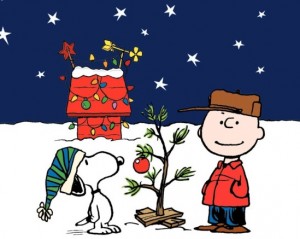 On Saturday, tuba players from the University of North Texas and local schools are gathering for a holiday concert. Catch the North Texas TubaChristmas in front of the Willis Library on the Denton campus.
On Sunday, rising country singers Drew Kennedy and John Baumann are in Fort Worth. You can hear the duo at the intimate Fort Worth Live venue. Don't miss them.
Also on Sunday, discover the design-centered secrets behind the Perot Museum's "floating" structure and their eco-friendly efforts during a guided architecture tour.
Throughout the weekend, the Palace Arts Center in Grapevine has an animated double-feature screening. Head there for "A Charlie Brown Christmas" and Dr. Seuss' "How the Grinch Stole Christmas." Both are sure to eliminate your urge to say "bah humbug."
Monday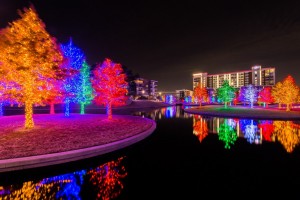 Vitruvian Park in Addison is lit. The trees along the park's walking paths and businesses throughout the development are covered with Christmas lights. The dazzling spectacle will be up through January 1.
Artwork from the Spanish artist Miguel Zapata is on view at Dallas' Valley House Gallery & Sculpture Garden. Head there to see sculptures, collages, and drawings from the late contemporary artist.
Texas Ballet Theater stages their last performance of the holiday classic, "The Nutcracker." Don't miss this chance to see Sugar Plum Fairy's Kingdom of Sweets at Bass Performance Hall in Fort Worth.
Tuesday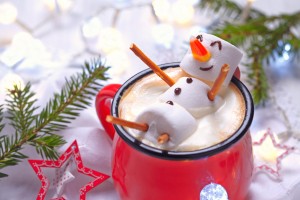 Happy Holidays from everyone at Art&Seek!
For more on these and other events, explore the Art&Seek calendar.