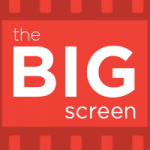 It's been three years since a traffic stop in Waller County, Texas, erupted into a physical confrontation between a white officer and black motorist and ended with her death while in custody. This week, we talk about a new documentary that tells the story of Sandra Bland's death and her family's search for justice.
"Say Her Name: The Life and Death of Sandra Bland" is currently airing on HBO.
• Download this week's episode.
Subscribe to The Big Screen on iTunes.