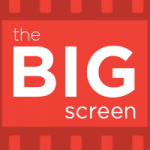 In a new documentary, seven veterans mostly from Texas detail their experiences in Vietnam – from the draft to boot camp, battle and back home. This week, we talk with David Rosenblatt, editor of "The Mark of War," who searched through thousands of hours of footage from the war to tell a personal story of people who served. Humanities Texas hosts a free screening of the film Thursday night at the Angelika Film Center in Dallas.
• Download this week's episode.
Subscribe to The Big Screen on iTunes.