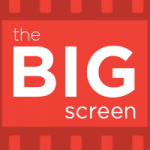 When we watch horror movies, it's the creepy music that sets us up for the big scares. So it's notable that one of the original horror movies — 1931's "Frankenstein" – doesn't have any score at all. That changes next week when the Dallas Winds perform a newly conceived score alongside the film. This week we talk about how music works to put us on edge with Jerry Junkin, who will conduct the score.
• Download this week's episode.
Subscribe to The Big Screen on iTunes.