Tomorrow night, bands with names like Dolphin Butt, Trash Baby, Freedom Loaf and Albini Babies will take the stage at Dan's Silverleaf in Denton.
Denton Rock Lottery 17 kicks off on Saturday, October 13th at Dan's Silverleaf. The festivities begin at 10 am, but performances don't start until 9 pm. Ticket info can be found
here
.
But the hilariously named music groups aren't part of some run-of-the-mill indie rock showcase. Instead, they're part of an annual music experiment called the Denton Rock Lottery where local musicians are randomly paired up and told that they need to name their bands, learn some songs and be ready to perform by nightfall.
"I'm not the best Rock Lottery historian, because it's actually just been happening for so long," says live music photographer Andrea 'Andi' Harman. "But the first year was actually 1997. And that event happened at an old venue called The Argo."
Harman says that Rock Lottery was instigated by an art group called the Good/Bad Art Collective. They've done performance art pieces and installations all over, including the Dallas Museum of Art (info here). She says they've become known for the Rock Lottery all across the U.S. because in 2004 they decided to take their Rock Lottery idea to Seattle. Now, there are Rock Lotteries in Brooklyn, Los Angeles, Seattle, and Denton (of course).
Harman lives and works in Denton. When she's not capturing epic shots of dudes shredding on guitar or women destroying on drums, she works as an art director at an advertising company called Swash Labs. She's also a volunteer with Rock Lottery. And for the past several years, she's been a member of the Rock Lottery's selection committee. She says she does it because the unconventional concert is amazing.
"The formula of the event hasn't really changed since it began," she explains. "We start at 10 am with a drawing ceremony," Harman says this portion of the Rock Lottery is usually for locals because it can be hard for folks to trek out to Denton and then wait 10 hours for the music to begin. "We have this insane, sacred hat that looks like a chewed up Crocodile Dundee hat. It's wild," she says. "We put all of the names of the musicians in that hat and we call the five drummers up to the stage. Then one-by-one each drummer pulls names out of the hat until five bands of five have been selected."
Once the bands have been formed, they're told that they're going to be allowed to perform three to five songs. Of those songs, they're allowed to perform one cover song. Then the bands go to their assigned practice locations. When they return its showtime.
"This is a little bit of a behind the scenes thing," Harman says, "but the bands are told that they've only got until noon to select a name."
One of the newer and fun parts of the Rock Lottery, says Harman, is that there are local artists who have to turn those names into merch.
"We work with five local poster artists. They're assigned to the bands and they make cool band posters. So for one night only, you can find these cool posters for these whacky bands that have formed for one day," says Harman.
The posters are printed by Orbit Press in Denton and sold in tubes that night. But posters aren't the only merch that you'll find at Denton Rock Lottery.
"Pan Ector Industries also does custom shirts and they're SUPER COOL," says Harman. "They've even got a shorter window than the band does actually because they need to design the logos, burn the screen and show up to screen print shirts for each band."
Harman says that Denton Rock Lottery sells out each year. And that it doesn't take long for Dan's Silverleaf to reach capacity. But despite the fact that a variety of acclaimed national and international musicians from acts like Father John Misty, My Morning Jacket, Parquet Courts, and others have volunteered their time and talent over the last twenty years, she thinks people show up because each Rock Lottery benefits an organization or cause.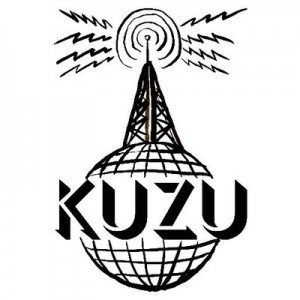 In years past, they've raised more than $45,000 for groups like Feel the Music, Friends of the Family, Harmony Program and The Vera Project. This year, for the second straight year, Denton Rock Lottery will benefit Denton's community radio station KUZU.
"KUZU is special," Harman says. "When I wake up and drive to work, I can listen to this community supported, nonprofit, freeflow radio station. That's important. It serves Denton. And you really get a feel of who lives here when you listen."
Harman says she can't believe how lucky she and the people of Denton are to have a resource like KUZU and that that's reason enough to come out to the Rock Lottery.
If you're looking for more reasons, check out the full list of participating artists on the poster below: