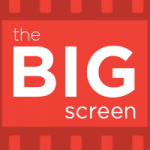 Ted Cruz and challenger Beto O'Rourke are in the home stretch in their campaign for the U.S. Senate. And while many Texans have their minds made up, a new documentary is taking a nonpartisan look at the race to educate the undecided. This week, we talk with Steve Mims, director of "Run Like the Devil," which screens Oct. 12 as part of Docufest.
• Download this week's episode.
Subscribe to The Big Screen on iTunes.
DocuFest, presented by the Video Association of Dallas, runs October 10-14, at the Angelika Film Center.