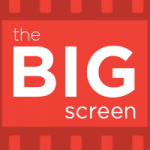 From "Singin' in the Rain" to "Saturday Night Fever," "Dirty Dancing" and "La La Land," dance has made its way into countless Hollywood classics. An event this weekend celebrates how these two art forms complement one another, which we talk about with Danielle Georgiou, whose short film and choreography will be featured.
• Download this week's episode.
Subscribe to The Big Screen on iTunes.