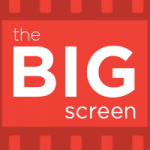 For the last decade, Josephine Decker has made the festival circuit with her short films and documentaries (we first talked with her at SXSW way back in 2009). And now, with her third feature – called "Madeline's Madeline," she's getting the attention of major critics and earning raves in the process. This week, we talk with the Highland Park native about her big break – and about her next project starring Elizabeth Moss.
• Download this week's episode
Subscribe to The Big Screen on iTunes.