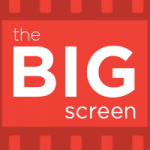 Blaze Foley is a name only diehard music lovers are familiar with. But if you're a fan of Willie Nelson, Townes Van Zandt or John Prine, you're a fan of Foley's. A new movie about the Austin singer-songwriter's life opens this weekend, and we sat down with its writer, director and native Texan, Ethan Hawke, who says he made the movie in part to confront the extreme good luck he's had in his own career.
• Download this week's episode
Subscribe to The Big Screen on iTunes.