What's hotter than a firecracker? The arts scene in North Texas this week! Whether you're in the mood for theater, music, museums, or you're wanting to make plans for the 4th, there's plenty going on around town this week. Here are just a few events the Art&Seek team would love to share with you.
Wednesday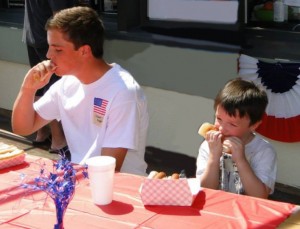 Along with fireworks, food eating competitions are also a popular Independence Day tradition. Test your mad eating skills today at Curly's Frozen Custard in Fort Worth where they'll be hosting their 8th Annual Hot Dog Eating Contest.
The City of Irving is hosting a 2-part Independence Day Celebration. It starts with a parade in the morning through the Heritage District, then an evening firework show on Lake Carolyn. In between, there will be a whole lot of celebrating.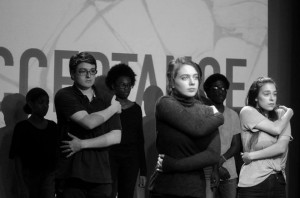 Thursday
For several months, Art&Seek has followed a group of teens as they produce a documentary-style play called 'Babel.' It's about the gun debate in America. The show premieres tonight at Hammon Hall in Dallas' Arts District.
It's movie night at Sundance Square Plaza in Fort Worth. Tonight they'll screen "Bottle Shock." The film, starring Alan Rickman, is based on the 1976 wine competition termed as the "Judgment of Paris."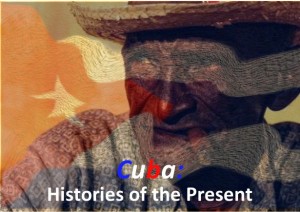 Friday
Tonight is the opening reception for "Cuba: Histories of the Present." The show is photographer David LaFevora's ten-year journey of Cuba in which he explored daily life through photography and portraitures. See the exhibit at Artes de la Rosa Cultural Center for the Arts through Aug. 3.
The Greater Denton Arts Council is hosting a summer party. Head to the Patterson-Appleton Arts Center for backyard games, cold drinks, s'mores and art-making activities.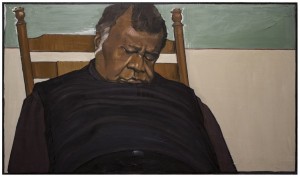 Saturday/Sunday
Art&Seek Spotlight Artist Riley Holloway has a new exhibition of photorealistic portraits in"Spectrum." Don't let a little street construction stop you from heading to Fort Works Art in Fort Worth on Saturday for the opening reception.
Saturday, Peachy Page Farm in Scurry hosts an art exhibition with artwork by Greg Doster on display and a wine tasting in their peach orchard.
On Sunday, head to the Fort Worth Community Arts Center. They're ushering in several new exhibitions featuring visual artwork.
Also, Sunday's a great day to check out breathtaking scenic paintings and drawings by Dallas artist Ken Craft. His work, mounted in the solo exhibition "Ain't Like I Thought" is on view at Ro2 Art in Dallas.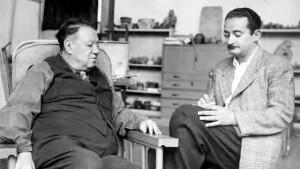 Monday
Art&Seek Spotlight Artists Cora Cardona and Ben Fountain host a reading at The Wild Detectives in Dallas. They're reading from the first English translation of "Conversations with Diego Rivera: The Monster in His Labyrinth." The book was written by her father, Cardona's Mexican newspaper journalist, Alfredo Cardona Peña.
"Ground Zero 360" is an exhibition that reflects on the 9-11 Attacks using photography and artifacts of first responders. That's at Denton's UNT on the Square.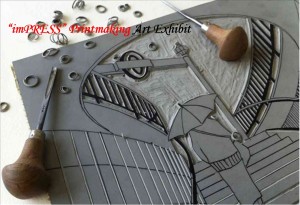 Tuesday
The Frisco Discovery Center has a new exhibition that shines a light on the art of printmaking. It's called "imPRESS."
"From Heart & Land: American Farmer" is a photography series by Paul Mobley. Take a look at people keeping America's agricultural industry alive at the McKinney Performing Arts Center.
For more on these and other events, explore the Art&Seek calendar.