This time of year there's probably no subject that comes up more frequently between parents than, "what are your kids doing this summer?" All parents of school-age kids know this is really just code for, "Please share with me any and all camps you know about. I'm desperate."
Back when I was a kid, summer was a time to relax and do nothing. It also meant long stretches of absolutely nothing to do. But that was a good thing. We had to get the creative juices going and get inventive if we didn't want to die of boredom. These days a lazy summer can mean exactly that– 12 hour days on the couch watching YouTube slime videos. Parents know that relaxation is fine, but it's also important to get the kids involved in activities, lest their brains turn into slime too.
Don't worry, we're here to help. The Art&Seek calendar has a whole slew of camps–so many in fact, this is the second week in a row we've devoted to the subject (check out our camp picks from last week HERE). It goes without saying, this is definitely a topic worth repeating, so without further ado here's part two of our fabulous camps picks.
Art
Combine a road trip with art-making at Irving Arts Center's Multi-Arts Camps.  During the week-long run of this Grand Canyon, Route 66 Adventure camp kids can explore traditional basketry, learn to weave, construct a tunnel book, and get a hands-on experience with the piano.  This camp for kids ages 6-12 happens June 11-15. There are a lot more to choose from for all ages that are offered through July.
Blue House Too has a fun camp for budding Van Goghs called, All Artists Love Selfies. Kids explore self-portraits throughout history and then create their own self-portraits using materials such as paint, charcoal, oil pastels and more. The week-long camp is for kids in the 1st through 6th grade.
Stage
At KD Studios kids ages 7-11 can get ready for their close-up at a 2-week film acting camp. Under the supervision of industry professionals, students will be able to practice monologues, scenes, commercials and improvisation using exercises and audition techniques. There will also be a special session for the parents on the last afternoon to answer questions about the industry, head-shots, agents, the casting process, etc.
Follow the yellow brick road to Rockwall Summer Musical's Wizard of Oz camp. The weeklong themed camp includes classes on acting, dancing, and singing taught by RSM staff. Two sessions are available, 9 to noon for munchkins ages 5-8 and 1 – 4 p.m. for older kids 9-12. Profits from RSM's summer camp will be used to start a scholarship fund for local high school students declaring a theater major in college.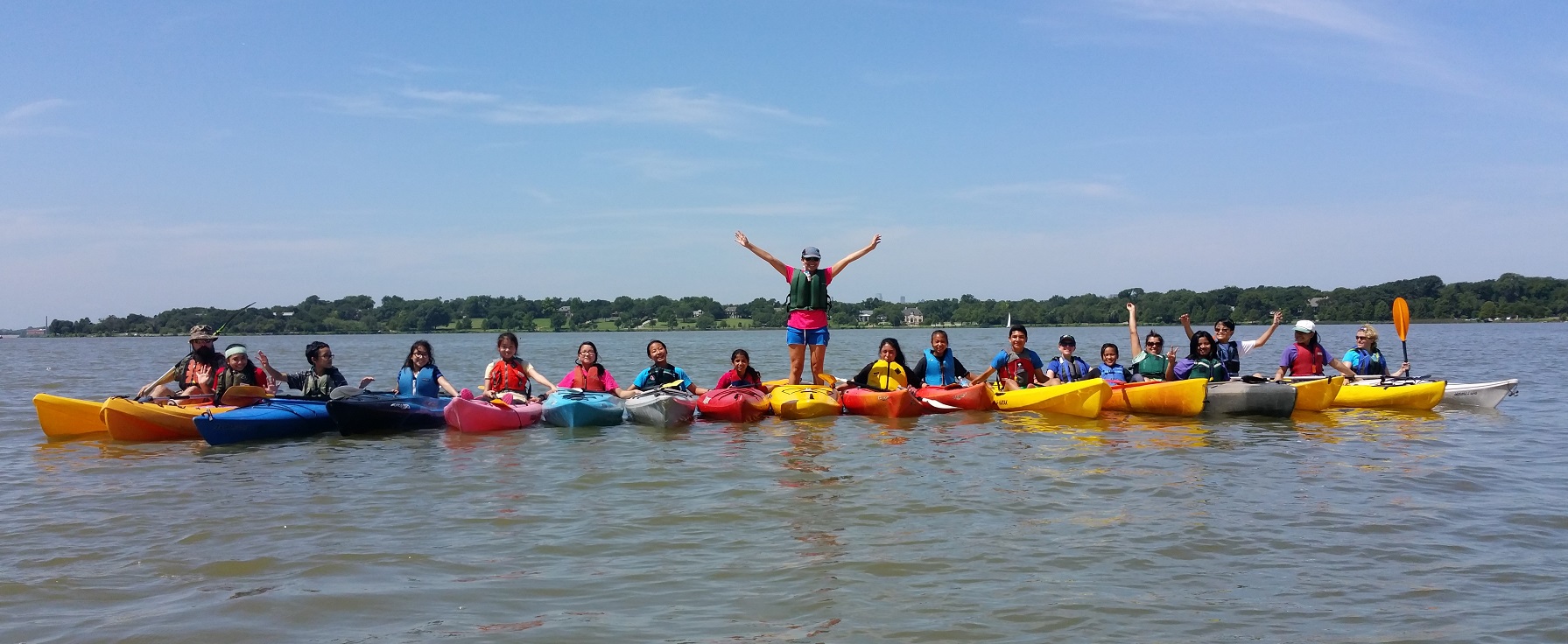 Outdoors/Recreation
Come experience the great outdoors at the Dallas Arboretum's Adventure Camp! Campers will work in teams to navigate the Arboretum, hike a local nature preserve and fish and kayak on White Rock Lake. There's also a low ropes course, team building challenges, and lessons about our role in the environment. This camp is for kids in the 5th through 7th grade, but there's also similar camp for 3rd and 4th graders.
It looks like it's going to be a hot one this summer. Cool off at the Baylor Landry Center's Splash Camp. Kids 6-14 can splish-splash from 9 a.m. to 1 p.m. at this week-long camp as they enjoy team-building activities and games, water safety activities, swim lessons and much more! Don't worry about sun-screen, the Landry Center's pool is inside!
Has the Black Panther, Ant-Man, or The Incredibles inspired your kiddo to pursue super hero work? Get them headed in the right direction at one of Chamberlain Studio's Ninja Camps. Expert instructors will lead kids ages 4 and up through a fun packed martial arts program. The camp covers important areas of training, including, basic karate skills, self defense, Brazilian jiu-jitsu, and much, much more. Children are divided in each activity by age and ability–4-6 and 7 & up. Best of all, if you've got a busy summer and can't attend camp for a full week (or a full day),  you can sign up for individual days or partial days.
These are just a few of the many camps happening in our neck of the woods. Check out Art&Seek's Summer Camp Theme for even MORE camps.