I don't know about you, but it seems like this school year has just flown by. It feels like just yesterday we were just sending them off all bright and shiny for their first day of school; and now, here they are–still as bright, but not quite as shiny–closing the books on another school year. I know it's a cliche, but your babies really do grow up so fast.
One of the results of the school year flying by is summer break sneaking up on you. While you were caught up in helping with final science projects and attending end-of-the-year soccer games, band concerts, and dance recitals summer suddenly jumped out in front of you this week with a big, "I'm here!"
If you're short on activities to keep the kiddos busy for the next 12 weeks, don't worry there's a whole slew of summer camps on the Art&Seek calendar right now. Here are just a few you definitely don't want to miss!
STAGE
As you probably guessed, Dallas Children's Theater has a whole boatload of theater classes for kids. They offer everything from musical theater and comedy to movie making and a costume design. The Acting Just Acting Class for kids in the 3rd and 4th grade helps kids be the characters they always wanted to be. The week-long class ends with a performance for family and friends
Theater kids rejoice! The Dallas Theater Center's three-week SummerStage Musical Theater Camp is back! Under the direction of professional teaching artists, students will receive rigorous dance, voice and actor training which will refine the student's talents and to help foster confidence. The camp is for teens ages 13 to 17 and starts the week of June 11 so don't wait to sign up.
Got a kid age 6 to 14 who's been bitten by the acting bug? Teatro Dallas is offering a 4-week Children's Theater Camp (that's right, 4 weeks!) that covers a wide range of artistic activities designed to stimulate creativity and imagination. Kids will learn everything from building props and applying make-up to acting and music. The program culminates with a full production of free public performances, The camp runs from June 4 -29.
MUSIC/DANCE
You want Junior to learn the piano, but sadly he's not as enthusiastic as you like. Get your kiddo jazzed about the piano this summer at Piano Explorer Camp at Parker Piano Studios.  The 5-day camp is designed for kids ages 5-7 with no prior piano experience. Campers will learn key names, note values, fun chants, beginning pieces and will actually be excited as they learn the piano in a fun, energetic group environment.  The camp starts Monday, June 4 and is from 9 to 11 a.m.
Does your baby Beyonce just wanna dance, dance, dance? Check out Lakewood Conservatory of Fine Arts' Dance Combo classes. Itty-bitties ages 2 -5 can have fun while they learn the basics with Little Dance Combo. Students ages 6-9 can study ballet, tap and jazz core foundational techniques in a Dance Combo camp, and big kids ages 12-18 can master steps and technique in ballet, pointe, jazz and contemporary in a Dance Intensive.
ART
Keep the creative juices going this summer with one of Oil and Cotton's sensational summer art camps. There's something for just about every age group and interest, but my favorite is the Discover Dr. Seuss camp. Students ages 4-12 will create drawings, paintings, and sculptures of their favorite Seuss subjects. They'll do everything from sculpting a free-standing figure to constructing an interactive kinetic book page. This 5-day camp is June 18- 22 from 9 a.m. to 12 p.m.
Wildflower Art Studio's Clay + Weaving Camp will inspire young artists in kindergarten through 5th grade with two different fun projects. Campers will get to create a kiln-fired clay bowl and do traditional loom weaving.  Artists will bring home a collection of their own artwork at the end of the week, including hand-built pottery and their very own hand-woven wall-hanging (Including a loom to continue practicing throughout the Summer).
Students 8-18 can learn what it takes to make a movie at the Movie Institute's Kamp Hollywood. Campers, or "Indies" as they are known at camp, will learn acting, editing, shooting, and screenwriting. They'll also get to pitch ideas, do location scouting, and do stunt training in this week-long session. The camp ends with a graduation and a screening of the film they created at the Studio Movie Grill Spring Valley.
OUTDOORS
For little campers who love the great outdoors, Camp Cedar Hill at the Dogwood Canyon Audubon Center at Cedar Hill could be just the ticket for fun in the sun this summer. Kids 6-11 can spend 8 weeks exploring the canyon through art, technology, animal encounters and more. Other experiences may include special guests and off-site trips to the local pool. You can sign up for just one week or all 8. Best of all, these are all-day camps (8:45 a.m. to 4:15 p.m.) and before and after care is available.
Kids 7-12 can call the 2000 acres at Lewisville Lake Environmental Learning Area their playground during the Outdoor Adventure Summer Camp. Campers will get to experience life on a pioneer homestead, hike through the forests, explore flora and fauna on land and on the marshes, and get up close and personal with a few of the animals that call LLELA home. You can choose from three one-week sessions that begin on June 11, June 18, and June 25.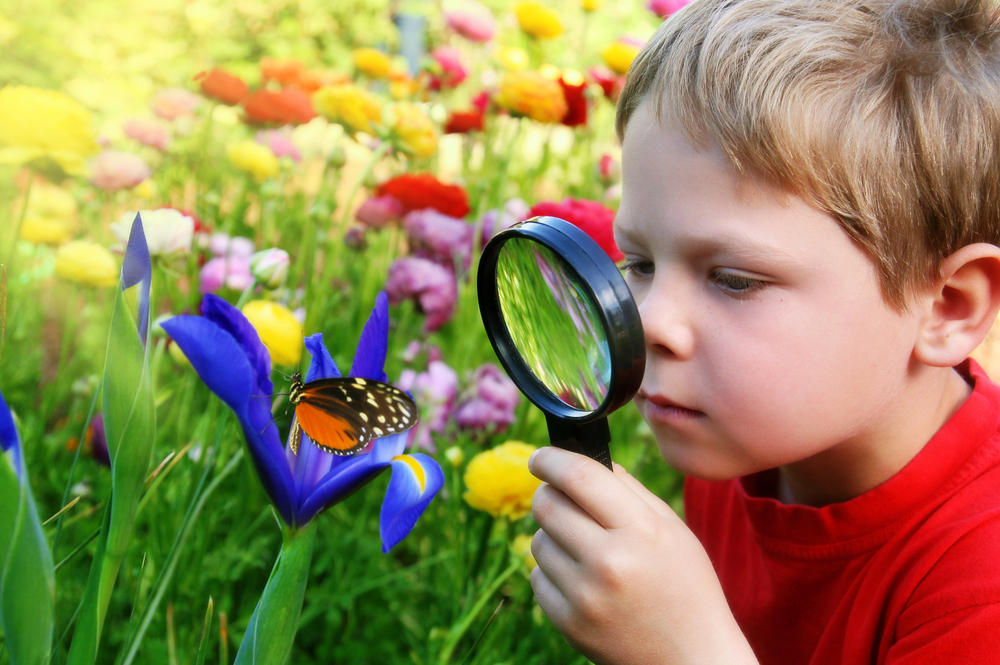 SCIENCE
Looking to take your STEM kid to new heights? Check out the Eagle Aviation Camp at American Airlines C.R. Smith Flight Museum. Kids in 5th -7th grade will explore what is involved in airlines and the aviation industry. Campers will get to take part in workshops on flight engineering, flight simulations, rocketry, remote control planes and more.
If you've got a STEM kid you'll definitely want to check out the Dallas Arboretum's SciQuest Jr. camp. The week is packed with investigations that will explore space, engineering, chemistry, biology, and oceanography. Campers will learn how modern greenhouses integrate STEM as they navigate a robot through the garden. They'll also explore kinetic sculptures in the garden's traveling exhibit then design and create their own nature-inspired wind sculpture using handheld 3D printers.