You ever have one of those conversations with your best gal or pal? "What do you want to do?" "I don't know. What do you want to do?" "Well, I don't know. What do you want to do?" Don't worry. The Art&Seek calendar is here to help you answer the proverbial question, "What are we going to do this week?" With  hundreds of events, searchable by categories, you won't have to wonder what you going to do. You'll just have to ponder how you going to get to all the happenings you want to go to squeezed into the coming week.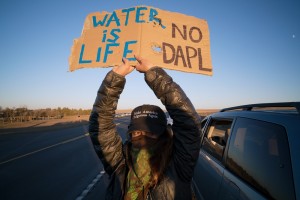 Wednesday
In 2016, photographer John Willis left his home in Vermont to document the fight to protect drinking water at the Standing Rock Indian Reservation in North Dakota. See"Mni Wiconi, Honoring the Water Protectors: Photographs by John Willis Artwork by the Tribe" at Tammy Cromer Gallery in Dallas.
Dallas artist Art Garcia has constructed a collection of colorful steel sculptures shaped like humans. See "Human Nature," Garica's thesis exhibition, at the Connemara Meadow Nature Preserve in Allen.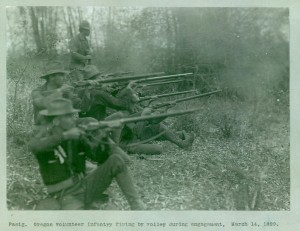 Thursday
At the Allen Public Library, investigative journalist and a finalist for the Pulitzer Prize, Gregg Jones, discusses the Philippine-American war and his book "Honor in the Dust: Theodore Roosevelt and War in the Philippines."
Denton's annual summer concert series, Twilight Tunes, continues on the Denton County Courthouse-on-the-Square tonight with a performance by the classic rock band Color of Time.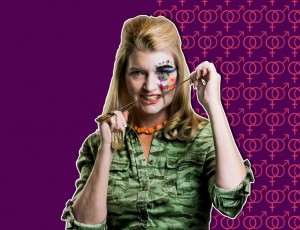 Friday
Stage West Theater in Fort Worth has a new play called "Hir," a gender-neutral pronoun pronounced "here."  The play, written by Taylor Mac, is about an Afghanistan war veteran who returns home to learn that his entire family is having an identity crisis.
Do you like craft beer? If so, head to Historic Downtown Grapevine for the 34th Annual Main Street Fest. There'll be 35 brewers serving up 75 beers and non-stop entertainment.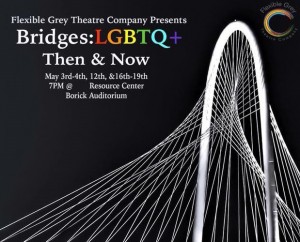 The Weekend
Flexible Grey Theatre Company's new show "Bridges: LGBTQ + Then and Now" is on stage Saturday at the Resource Center Dallas. The show was created by a member of the LGBTQ community to help bridge the gap between the Millennial generation of LGBTQ+ individuals and predecessors who helped pave the way.
Fort Worth's Rose Marine Theater celebrates the works, imagery, and words of powerful women in the art installation "Mujeres Poderosas." 
On Sunday, the Fort Worth Symphony Orchestra closes the Symphonic season with Rimsky-Korsakov's  "Scheherazade." Miguel Harth-Bedoya conducts the program at Bass Performance Hall.
Grammy-nominated blues woman Ruthie Foster hits the stage at Arlington's Levitt Pavilion on Sunday too.
Monday 
UNT students chasing their Master's degrees have an art show at the Patterson-Appleton Arts Center in Denton. "Interlude" features all sorts of work including fibers, ceramics, photography and more.
Legendary singer and sex symbol, Tom Jones is headed to North Texas. Catch him tonight at The Pavilion at Toyota Music Factory in Irving.
Tuesday
A new art show, "The Natural World, celebrates nature and wildlife with works ranging from oils and watercolor to photography and pressed flowers. It's on display at the Sly Cat Gallery in Cedar Hill through July 27.
Tash Sultana is an Australian multi-instrumentalist who's often called a "one-woman band." See her tonight when KXT 91.7 hosts Sultana at the South Side Ballroom in Dallas.
For more on these and other events, explore the Art&Seek calendar.