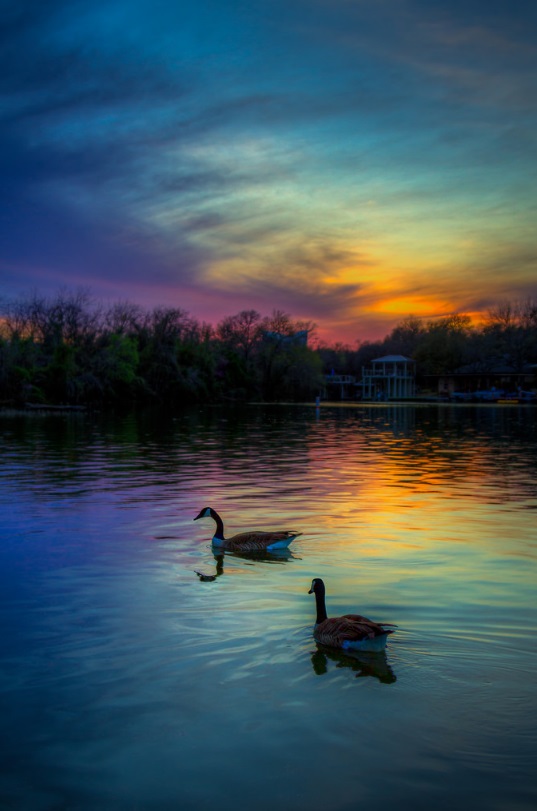 Congratulations to Ian Aberle of Allen, the winner of the Flickr Photo of the Week contest! Ian has won our contest multiple times. His last win was back in June 2014.  He follows last week's winner, Leigh Ann Field.
If you would like to participate in the Flickr Photo of the Week contest, all you need to do is upload your photo to our Flickr group page. It's fine to submit a photo you took earlier than the current week, but we are hoping that the contest will inspire you to go out and shoot something fantastic this week to share with Art&Seek users. If the picture you take involves a facet of the arts, even better. The contest week will run from Monday to Sunday, and the Art&Seek staff will pick a winner on Monday afternoon. We'll notify the winner through FlickrMail (so be sure to check those inboxes) and ask you to fill out a short survey to tell us a little more about yourself and the photo you took. We'll post the winners' photo on Tuesday.
Title of photo: "Sunset Over Quiet Cove"
Equipment: Canon EOS 7D with the Canon EF 24-105mm f/4L IS USM lens. The photo was processed with Photomatix and Adobe Lightroom.
Tell me more about your photo: My wife and I took the kids to Kingsland, Texas for the weekend. The inn we were staying at backed up to the Colorado River and this little cove. One night my wife and I walked down to the pier to enjoy the last little bit of light before it got too dark to find our way. When we arrived, we were greeted by these two Canada Geese and a most wonderful sunset.