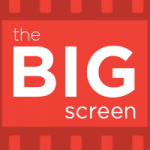 Kevyn Aucoin applied lipstick to Cindy Crawford's lips, blush to Janet Jackson's cheeks and mascara to Barbra Streisand's eyelashes. The go-to makeup artist of the 1990s is the subject of a new documentary playing at the USA Film Festival, and this week we talk about his life and work with Dallas supermodel Chandra North, who sat in his chair on many occasions.
"Larger Than Life: The Kevyn Aucoin Story" plays Friday night at 7 at the Angelika Film Center in Dallas.
• Download this week's episode
Subscribe to The Big Screen on iTunes.