Spring in Texas can mean a lot of things: Bluebonnets, baby birds … cleaning. But besides tackling the grout in my tub, for me, nothing says spring like an outdoor festival. They're great reminders to enjoy the glorious springtime weather before the beastly blast of summer heat sets in. And they also provide the perfect opportunity to enjoy some quality bonding time with your kidlets.
Spring is in full bloom and to prove it there are a bumper crop of festivals going on right now that celebrate everything from art to chickens. Here are a just few for you and the tinies to pick from.
There's not a more fitting tribute to April than Dallas Arts Month, the month-long celebration of the all the cool arts and culture events offered across Dallas. The month is almost over, but there's still time to catch some cool art stuff this weekend, including Lake-A-Palooza at White Rock Lake.  The free music event will feature a wide variety of music genres performed on three stages from 2-7 p.m.  Returning this year are the gallery exhibitions featuring art created by local artists that celebrate the musical arts and an eclectic variety of music-related displays from the collection of the Texas Musicians Museum. Activities for the kids include face painting, color-in murals, balloon artists, and a gigantic stilt-walker.
If you've got a sweet tooth you won't want to miss the 7th Annual Cupcakes For A Cause. This festival for the taste buds is an opportunity to sample some confectionery goodness and do it for a good cause to boot. Here's the scoop: bakeries from all over DFW whip up kaboodles of delicious treats to raise money for LEAP Global Missions, a Dallas-based nonprofit that provides free specialized surgical and medical care to people around the world. Besides the tasty treats, there will also be a cupcake-eating contest, bounce houses, and face-painting. The seriously sweet soiree happens this Saturday from 11 a.m. to 2 p.m. at University Park United Methodist Church.
Let your creativity run wild this weekend at Plano Artfest. Highlights include live music, contemporary art installations, performances from local arts groups, a makers market of craftsman and artisans, family chalk art, and a kids zone with bounce houses, and an instrument petting zoo hosted by the Plano Symphony Orchestra. The free, two-day festival happens this Friday and Saturday in the Downtown Plano Arts District.
Feel like gettin' jazzy? Well, you're in luck because it just so happens the Denton Arts & Jazz Festival is going on this weekend. Now in its 38th year, the annual Jubilee of jazz features seven stages of continuous music, fine art, crafts, food, games and information booths all in the beautiful setting of Quakertown Park. Headliners for this weekend include Jack DeJohnette, Ravi Coltrane, Matt Garrison, Aaron Neville, and everybody's favorite electric polka band, Brave Combo.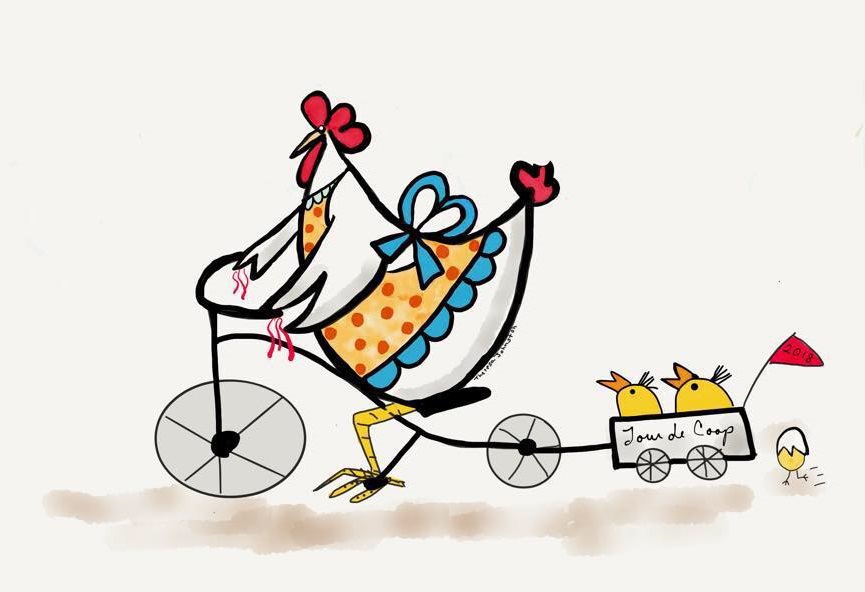 Okay, this last one isn't really a festival, per se, but the McKinney Tour de Coop is just too darn cute not to mention. Plus, it happens outside so I think it qualifies.  The one-day tour of private urban chicken coops is an up-close look at some innovative coops and their plucky residents. If you're thinking of raising your own urban chickens, experts will be on hand to answer questions and offer guidance. The family-friendly event happens on Saturday at Chesnut Square Historic Village in McKinney.