The Art&Seek calendar regularly posts close to 1,000 events online.  Don't know where to start? Try doing a search by date or by categories. There's a category for arts, books, dance, music,  museums, theater, and Radio-TV-Film.  Whether you're looking for something new and daring to do or something familiar and comfy you can find it here. Here are a few suggestions to get you started.
Wednesday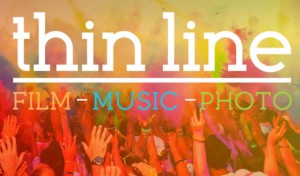 Denton's five-day music, film and photography festival kicks off today. Head to the heart of downtown Denton for Thin Line Fest.
Fans of noir fiction should head to The Wild Detectives in Dallas. Local and international authors are reading stories of crime and debauchery.
Thursday
Saddle up friends and family and head to downtown Fort Worth for the 33rd annual MAIN ST. Arts Festival. This four-day festival is positioned as one of the highest-ranking arts festivals in Texas.
Before it was a film, "A Few Good Men" was a play.  See the Sherman Community Players stage the courtroom drama about the mysterious death of a U.S. marine and the legal team fighting to find out the truth.
Friday
New York-based standup Jacqueline Novak is known for sharing humiliating stories with a funny sense of self. See her one-woman show, "How Embarrassing For Her" at Fort Worth's Amphibian Stage Productions.
KXT 91.7 hosts Texas bluesman Charley Crockett at the Majestic Theatre.  Head to downtown Dallas to see the bluesman put his twang on some country classics and a few honky-tonk standards.
The Weekend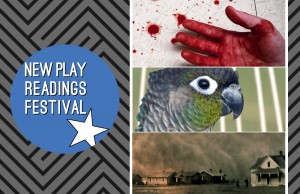 Ever wanted to write a fantasy novel? Acclaimed author Bonnie Jo Stufflebeam has a workshop about building 'new worlds.' Check out "Stufflebeam: Worldbuilding in Speculative Fiction" at The Writer's Garrett Saturday afternoon.
Enjoy the music of the Fort Worth Symphony Orchestra Saturday evening at Weatherford College.  The program, "A Night of Mozart," is just one of the events scheduled to celebrate the 20th anniversary of the Alkek Fine Arts Center.
Stage West hosts the 11th Annual New Play Readings Festival Sunday. Featured will be "Dust," by Nicole Oglesby, the winner of the 11th Southwest Playwriting Competition; "Kill Local,"  by Mat Smart who wrote Stage West's 38th Season closer, "The Royal Society of Antarctica;" and "Sweet Pea" by Janielle Kastner, who just appeared as Karla in "A Funny Thing Happened…."
The Jane Austen Society of North Texas hosts a British-style High Tea Sunday afternoon at Anna Shelton Hall of the Fort Worth Woman's Club. The program includes a chamber music concert performed by members of the Fort Worth Civic Orchestra as well as other musicians in the Tarrant County area and beyond.
Monday
What if you could repair a broken relationship with just a pill? That's the premise of "Empathitrax," a new play performed by Second Thought Theater. It's onstage through April 28 at Bryant Hall on the Kalita Humphreys Campus.
The exhibition "Rejoice" features original works and prints from local artists Ken Carter and John Johnson. The show explores the different colors and mediums that shaped African-American culture and is on view at the Shamblee branch of the Fort Worth Public Library.
Tuesday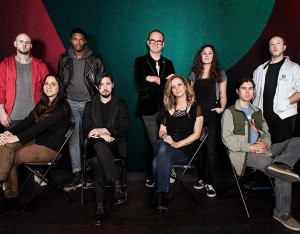 What's it like to be a visual artist in Dallas? Well, tonight, artists participating in the SOLUNA Music and Arts fest will let us know at a panel discussion at The Wild Detectives. The panel features four Dallas-based visual artists and will be moderated by Erica Felicella, a curator, creative professional and practicing artist based out of Dallas, Texas.
Austin-based visual artist Steven Lavaggi works are on display at the Irving Arts Center. His show, "Intuitives & Insights," feature large color field paintings that evoke imagery of earth, fire, water, and the heavens.