The Amon Carter Museum of American Art in Fort Worth has announced that the conservation and installation of the sculpture 'Diana' by Augustus Saint-Gaudens is complete. The seven-foot-tall sculpture is of the Roman goddess of the hunt and was created in 1894. A leading American artist of the Beaux Arts era, Saint-Gaudens was celebrated for his classic, bronze memorials to Civil War heroes, especially the statue of William Tecumseh Sherman in New York's Central Park and the Robert Gould Shaw Memorial on Boston Common. In his lifetime, many of these equestrian statues were considered the equal of any European commemorative military artworks and many still stand as national historic sites.
But while 'Diana' has no such military connection — and is made of cement, not bronze — she still is special.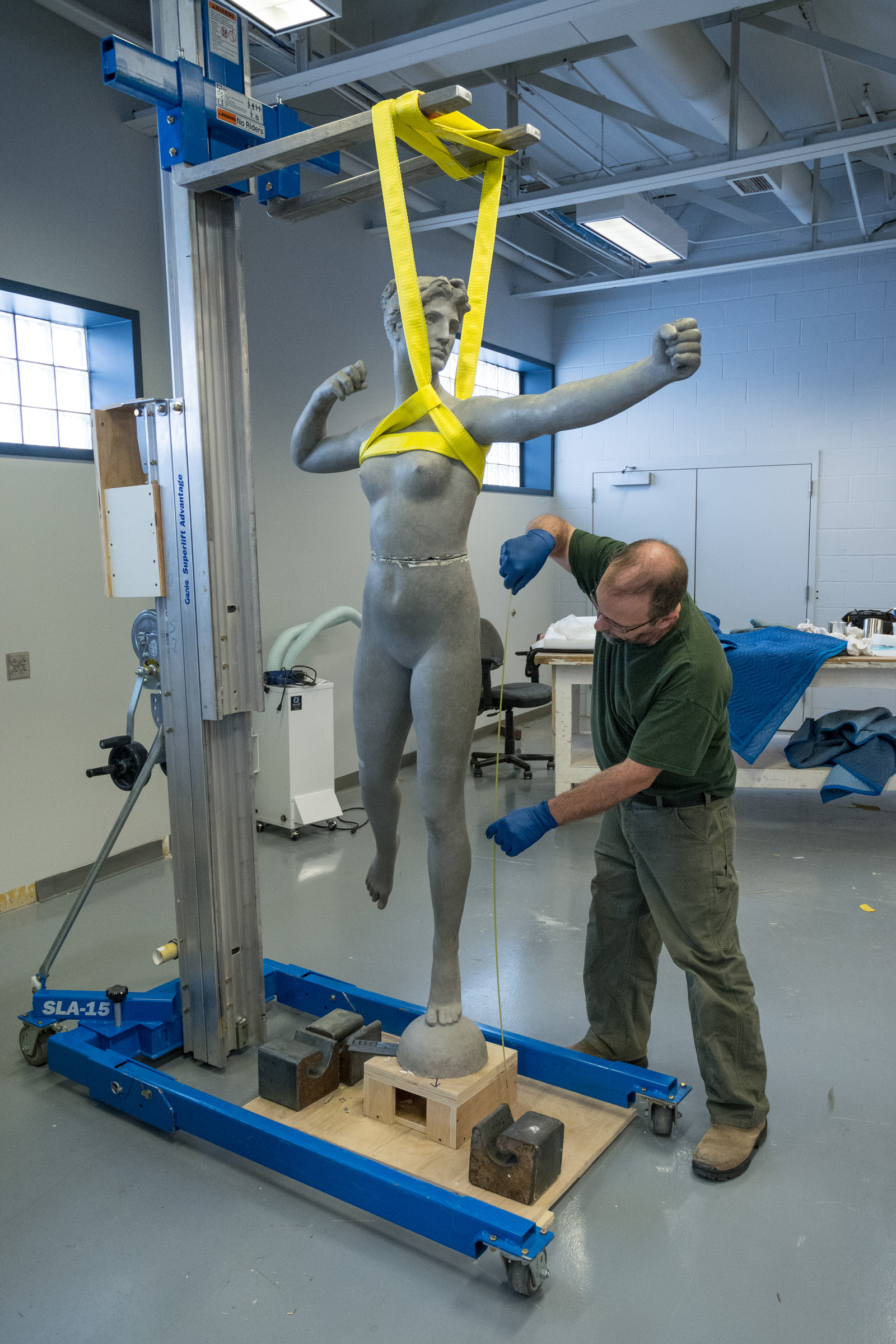 "When you see Diana, she may look familiar to you," says curator Maggie Adler in the press release. "The design was one of Saint-Gaudens' most highly prized creations."
She is Saint-Gaudens' only female nude and was originally made of bronze and topped the first Madison Square Garden (destroyed in 1925). That bronze is now at Philadelphia Museum of Art, while a smaller bronze version is at the Metropolitan in New York. As a result, his Dianas may be Saint-Gaudens' most famous works.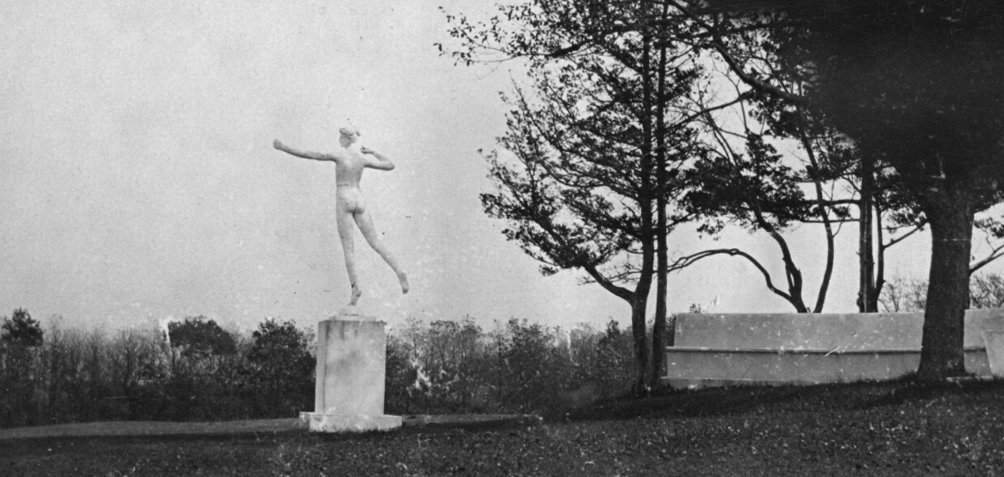 "Ours, however, has a unique history as a treasured possession of one of America's greatest architects and the model on which many other versions were based,' Adler says. "I like to think of her as the 'mother' of Dianas."
This 'Diana' was a gift from Saint-Gaudens to his friend, architect Stanford White, in 1884. White designed Madison Square Garden and the cement 'Diana' adorned his home in Box Hill, New York (above).
After purchasing and receiving the sculpture — in two separate pieces — the Amon Carter approached conservator Adam Jenkins. The repairs included stabilizing surface cracks by injecting adhesive and devising a 3D printed structure to fit in the torso to provide a stronger connection between the top and bottom. The piece is now on display and part of the museum's permanent collection.