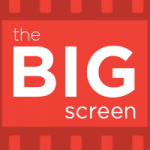 For decades, newsrooms have provided dramatic backgrounds for screenwriters. This week, we talk about a new screening series focusing on how the media is represented in the movies. It's curated by our own Chris Vognar and will screen monthly at the Angelika Film Center in Dallas.
Up Tuesday is 1952's "Park Row," directed by Samuell Fuller – a newspaper man before he became a filmmaker. Other films in the series include "Ace in the Hole," "All the President's Men," "Broadcast News," "Network" and "Shattered Glass."
• Download this week's episode
Subscribe to The Big Screen on iTunes.