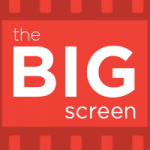 Last year's Academy Awards featured one of the most dramatic moments in the show's history when best picture was incorrectly awarded to "La La Land" before rightfully being given to "Moonlight." We conclude our Oscars preview with a look at who we think will be taking home trophies on Sunday.
Before then, be sure to check out this look at the outsize role Waxahachie has played in Oscar history.
Here are my picks for the major categories:
Picture: "The Shape of Water" (Though "Get Out" seems to be a legit upset candidate.)
Director: Guillermo del Toro, "The Shape of Water" (It's his turn.)
Actor: Gary Oldman, "Darkest Hour" (ditto)
Actress: Frances McDormand, "Three Billboards Outside Ebbing, Missouri" (Though watch out for Sally Hawkins.)
Supporting actor: Sam Rockwell, "Three Billboards Outside Ebbing, Missouri" (Christopher Plummer could be a surprise winner.)
Supporting actress: Allison Janney, "I, Tonya" (No one would be disappointed to hear Laurie Metcalf's name called.)
Original screenplay: "Get Out" (the best chance for a trophy for the year's biggest talker)
Adapted screenplay: "Call Me By Your Name" (89-year-old James Ivory finally wins!)
The night's biggest winner: "The Shape of Water" with five
• Download this week's episode
Subscribe to The Big Screen on iTunes.