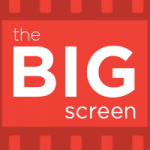 Films that open early in the year are rarely remembered at the end of the year by Oscar voters. "Get Out" is an exception, earning four nominations – including best picture. We continue our Oscars preview series with a look at the film's lasting appeal — and how it relates to the success of "Black Panther." Joining us for the conversation is Kenton Rambsy, assistant professor of African American Literature & Digital Humanities at the University of Texas at Arlington.
• Download this week's episode
Subscribe to The Big Screen on iTunes.