Things You Ought To Know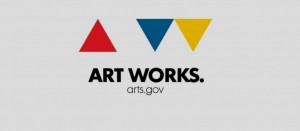 Texas nonprofit arts organizations latched on to $1.12 million in NEA grants in the first round of the endowment's announcements this year (from a nationwide total of more than $25 million). Worth noting: This is the sixth consecutive year that Kitchen Dog Theater has received NEA money; the Dallas Theater Center award is for its upcoming play, 'The Trial of Sam Houston'; the bcworkshop grant is for a study of gentrification with the University of Virginia; the South Dallas Cultural Center is getting money to present works by artists of African descent and – as has been true for years – arts groups in Austin and Houston far outstripped the number and size of grants awarded to North Texas nonprofits.
North Texas beneficiaries and the amounts they received:
buildingcommunityWORKSHOP (aka bcWORKSHOP) $15,000
Chamberlain Ballet (Plano) $10,000
City of Dallas, Texas (on behalf of South Dallas Cultural Center) $10,000
Dallas Opera $40,000
Dallas Theater Center $25,000
Kitchen Dog Theater Company $10,000
Nasher Sculpture Center  $40,000
Texas International Theatrical Arts Society (aka TITAS Presents)  $10,000
More Stuff To Know
Things You Ought To Read
In October, construction crews began erecting eight looming prototypes of President Trump's border wall in a remote section of the San Diego borderlands.Four are solid concrete; four are made of steel and concrete; one is topped with spikes. They all approach 30 feet in height.
This week, U.S. District Judge Gonzalo Curiel is deciding if he has jurisdiction in a lawsuit that alleges the Trump administration overreached in waiving dozens of laws that require environmental and other reviews before construction began. But there's an arts conversation happening on the peripheral of this legal and environmental dilemma – people think the prototypes are art.
Swiss-born artist Christoph Büchelof wants the prototypes designated as a national monument. "The eight border wall prototypes have significant cultural value and are  historical land art," states the website for a nonprofit entity Büchel launched called MAGA. ("We make art great again," the website promises.)
The "Los Angeles Times" looks into Büchelof's motives and examines whether the provocateur is making a valid argument for saving art or making a right-wing political statement.
More Stuff To Read
Things You Ought To Listen To
Last January, Art&Seek went out to The Rechordium at EMP in Arlington to meet up with Dallas producer Sikwitit. We were there to do a profile of the local beat maker and to see how he worked with other artists in the studio. That's where we met Bobby Sessions – an established Dallas emcee who had made a name for himself as a lyricist in the Brain Gang.
Local music critics loved him. The folks over at the Dallas Observer and Central Track praised his music, which "largely centers around the possibility of believing something into existence." And that's exactly what he did. After weeks of speculation in the music scene, Central Tracks' Pete Freedman has reported that Bobby Sessions has landed a record deal with the iconic rap label Def Jam Recording.
Check out Bobby Sessions' video for the 2017 record "Grateful" here.
More Stuff To Listen To
Things You Ought To Look At
"The Ring of Polykrates" is an opera that hasn't been been heard in the U.S. for nearly 30 years. It's by Erich Korngold – a child prodigy, who went on to become one of the most important and influential composers in the history of Hollywood. He won an Oscar for "The Adventures of Robin Hood," and was even nominated an additional two times.
UNT music professor Timothy Jackson says the operas Korngold composed before his career in movies were masterpieces. "He found his voice so early in his career. I mean he was only, what 12? 13, when he was writing pieces that were fully mature," Jackson says. "It was like he came out of the womb fully formed, fully mature."
"Polykrates" made a regional debut last week at The Dallas Opera. And there are only two opportunities left to see the show. This feature by KERA's Bill Zeeble will fill you in on the stuff you need to know before the show closes on Saturday.
More Stuff To Look At
Art&Seek's Photo Of The Week