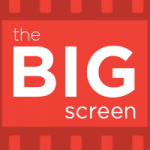 Over the next few weeks, we'll be talking about some of this year's Oscar-nominated films, which were announced this week. Up first is a conversation about "I, Tonya" with Dallas Morning News sports reporter Kevin Sherrington, who was on the scene in Detroit the day Nancy Kerrigan was attacked.
• Download this week's episode
Subscribe to The Big Screen on iTunes.