Snowmageddon 2018 turned out to be a non-event as far as ice accumulation goes. Of course, that doesn't mean we escaped the chilly weather. Jack Frost is definitely working overtime.  The temperatures may be cold outside, but there are all sorts of hot arts-related events happening inside. The Art&Seek calendar is loaded with lots of art-centric activities to keep busy during these cold winter months.  Here are just a few happening this week you'll definitely want to check out.
Wednesday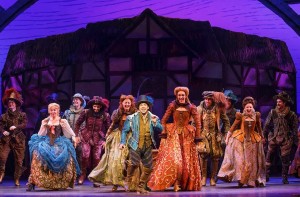 Two brothers living in the 16th century take on the challenge of creating theater that has singing, dancing AND acting all in the same show. Can they create the first musical in the shadow of that pesky Renaissance show off known as "The Bard?" See "Something Rotten" at Bass Performance Hall in Fort Worth and find out.
Texas artists Michael Miller and John Pomara were picked as the inspiration for the group exhibition, "Masters of Some." Seven other artists who have been influenced by them or had an association with them were picked for this show at Barry Whistler Gallery. It's on view until Feb. 17.
Thursday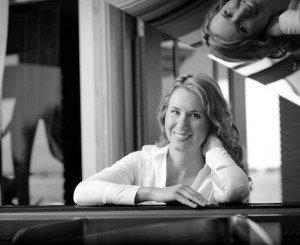 Pianist Lindsay Garritson is a virtuoso. Critics call her one of America's most talented young performers. She'll be performing Beethoven's Piano Concerto No. 2 in Bb Major tonight at Arlington Music Hall.
Daisy Goodwin, the creator and producer of the PBS series 'Victoria,' will speak tonight at First United Methodist Church in Dallas as part of Dallas Museum of Art's  Arts & Letters Live series. 
Friday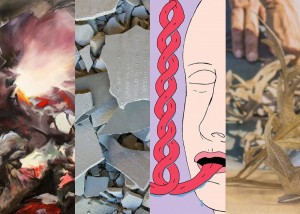 Stop by Fort Worth Contemporary Arts Center tonight for the opening reception of the 2018 MFA Candidacy Exhibition. Browse the artwork of four TCU MFA candidates: Kacie Baker, Daniel Bernard Gray, Bella Jones and Laura Vasyutynska. The exhibition will culminate February 17th.
Art&Seek Spotlight Artists Analise Minjarez & Sarita Westrup of 'Tierra Firme' headline a show that uses multimedia to examine the politicized borderland of South Texas. "JUNTXS: A Border Arts Symposium" will be on view at Dallas' Latino Cultural Center through March 24.
Saturday/Sunday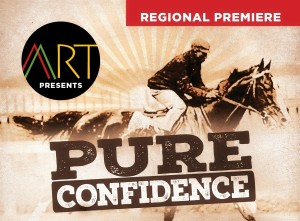 In the 19th century, African-American jockeys were some of the best in the country. On Saturday, you can learn more about them in "Pure Confidence" a drama about race and horse-racing. It was written by 2018 William Inge Theater Festival Honoree, Carlyle Brown. See the regional premiere at Mountain View College presented by the African-American Repertory Theater (AART).
Ballet Frontier of Texas teams up with Dark Circles Contemporary Dance, Dallas Black Dance Theatre, and Encore for a show at the Fort Worth Community Arts Center. Don't miss works from each in company when Ballet Frontier of Texas presents Director's Choice.
On Sunday, Russian harpist Sasha Boldachev takes on stellar works by Chopin, Prokofiev, Tchaikovsky, and others at TCU's PepsiCo Recital Hall. The recital is presented by the Dallas Chapter of the American Harp Society.
Monday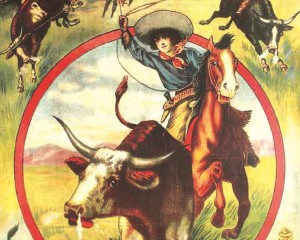 The Moncrief Cancer Center in Fort Worth new group show, "You're so quiet, you're almost tomorrow" explores simple looking works with complicated meanings. The exhibit includes a variety of sculptures, paintings and ceramics and is on view through May 31
'OK, I'll Do It Myself: Narratives of Intrepid Women in American Wilderness' focuses on the experiences of women in the Americas. See photos, writings and more dating back to the 17th century at SMU's DeGolyer Library.
Tuesday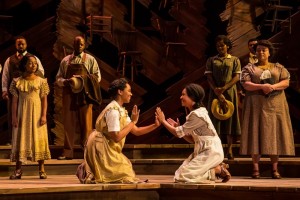 Dallas Summer Musicals presents "The Color Purple," the 2016 Tony Award winner for Best Musical Revival. The show features a soul-raising score of jazz, gospel, ragtime and blues. See it through Feb. 4 at the Music Hall at Fair Park.
Contemporary artwork by prominent Texans are on view at the Tyler Museum of Art. Head there to see works by Vernon Fisher and others from the museum's permanent collection.
For more on these and other events, explore the Art&Seek calendar.