The Dallas Symphony Orchestra's  annual international arts and music festival is back!
OK, not yet. But they've just announced the programming for the three-week celebration that'll take place in Spring 2018. 
Interested in perusing all of the concerts and arts events at SOLUNA 2017? Check out the full schedule 
here
.
In it's fourth year, the SOLUNA festival will span three weeks in May. And it'll feature a series of performances and mixed-media art installations by some exciting contemporary artists. The festival will also include concerts by the Dallas Symphony Orchestra led by music director Jaap van Zweden and Mozart's 'Don Giovanni' from Dallas Opera. But prior to the official kick-off on May 6th and after the official ending on May 28, the organizers have scheduled a few Prelude and Postlude events.
Below are some of the shows and events that we think are worth making plans to see — even if you're planning six months in advance.
"Eyes as Bright as Diamonds" @ Morton H. Meyerson Symphony Center (April 11)
This newly commissioned performance explores the dark glamour of American life, its history of transformation and reinvention. A female singer and squads of women unite to create a sense of pageantry, celebration and tension.
"The Diffracted Symphony" @NorthPark Center (May 6-28)
L.A.-based sculptor and recording artist Sebastien Leon creates a site-specific sound sculpture that remodels the texture of music. Utilizing source material from classical recordings, Leon's newly commissioned sound work will be on display in the South Court throughout the festival.
"Melodies Of Certain Damage" @ Morton H. Meyerson Symphony Center (May 11)
Shattered guitars strung with piano strings assembled across the marble floor of the Meyerson Symphony Center define the performative space in this world premiere. Sound and movement materialize as performers activate the broken landscape in a composition that is both sonic and visual.
"Music and the Brain" @ Moody Performance Hall (May 12)
A seminar featuring world-renowned scientists and researchers discussing the ability of music and the arts to heal the brain and body.
"Kid Koala's Vinyl Vaudeville" @ AT&T Performing Arts Center Annette Strauss Square (May 13) [Tickets on sale December 7]
KID KOALA and an amazing team of dancers and puppeteers throw the silliest party in the history of silly parties! Now featuring turntables! Dancers! Giant spiders and penguins! Brass playing ants! Dancing laptops! Singing robots! Nine-foot-tall ogres! Giant paper airplane fights!
Mariachi Wagner @ Moody Performance Hall (May 15)
Contemporary Mexican artist Gonzalo Lebrija initiates a clash between traditional Mariachi and the music of Richard Wagner in this world-premiere performance. Dallas' only all-female mariachi ensemble performs a newly commissioned work by composer Jesús Echevarría, within Lebrija's original set design.
Jaap Van Zweden Conducts Wagner's 'Die Walkure' @ Morton H. Meyerson Symphony Center (May 18 & 20)
And if you prefer your Wagner straight, no marciachi, Jaap van Zweden conducts the complete opera, from the lovers' passionate awakenings to the thrilling "Ride of the Valkyries."
"Submerged: Music of South America" @ Latino Cultural Center (May 19)
The Southwest's premier professional chamber music ensemble performs an evening of music by South American composers, featuring works by Ginastera, Villa-Lobos, Guarnieri and Aguila.
"Breaking Shadows" @ The Cedars Union (May 19)
Multimedia artist and professional figure skater Jennifer Wester explores how light and shadow — even in their most monochromatic forms — affect movement in this whimsical world-premiere performance. Wester does the unimaginable as she transforms a Dallas parking lot into a magical ice skating rink, utilizing synthetic ice, lighting and projections while performing against an original music composition of sounds harvested from her own skates.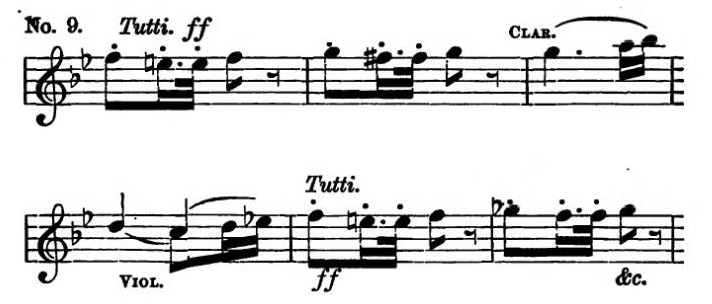 Jaap van Zweden Conducts Beethoven's Ninth @ Morton H. Meyerson Symphony Center (May 26-28)
The ultimate symphony and the world premiere of Jonathan Leshnoff's Violin Concerto No. 2 provide the big send-off for Jaap van Zweden's Farewell Celebration Season. With a stellar cast of internationally acclaimed soloists, this concert is not to be missed!
'White Rabbit Red Rabbit' @ the Dallas Theater Center
'White Rabbit Red Rabbit' is a lively, global sensation based on an utterly simple premise. Slyly humorous and audaciously pointed, the play is a different show every night because the actor is handed the script — sight unseen — just before he or she walks onstage.