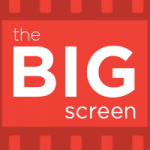 The Lone Star Film Festival opens Thursday in Fort Worth. And this year's event includes several films with Fort Worth ties. This week, we look at the lineup with the festival's executive director, Chad Matthews.
On the late Fort Worth actor Bill Paxton
Bill Paxton was one of the original founders of the Lone Star Film Society, and he's just been a great supporter of film in Fort Worth, especially our organization. When he passed away earlier this year, we just had to do a tribute for him. The idea was to screen some of his movies — maybe not some of the more prominent movies that everyone knows him to be in but some of the films that he directed, some of his short films, some of those movies under the radar.
On the Paxton-directed "Frailty"
It's one of those films that you sometimes just miss. I never saw "Frailty" until really after its passing … I can't wait to play it.
On how the Lone Star festival reflects Fort Worth
I think this year, in particular, we've been able to program a lot of films that have ties to Fort Worth. An example would be "A Bad Idea Gone Wrong," shot in Fort Worth and played in Dallas a few months ago … We just thought, "let's screen that." It was shot here. It's our hometown movie, and it's about to be released. We also explored some films that involve the Stockyards, the cutting horse culture … I'm excited that films being shot in and around Fort Worth are actually being submitted to us. We're definitely wanting to screen those kinds of movies.
On titling film blocks for the festival
"When we program our short films, of course you're selecting the very best that you've been provided. You notice some trends, so our programmers thought, "let's try to theme these in ways that kind of work well together." I take no credit for it. It's really our programming director, Rachel Burgess, who places the films and creates a title or a theme for it. It's just a fun way to get the conversation going before the screening even begins.
On "Amanda and Jack Go Glamping"
It's a lot of fun. It's a pretty funny comedy. I didn't know about the world of glamping until I watched this film. It's about a couple that decides to take a weekend to experience the outdoors, kind of … The director Brandon Dickerson is a Texan, and he's making really great films. It's awesome to see him go into this new world with this film. It too just premiered at the Austin Film Festival, and I think it's going to be a great film to showcase here in Fort Worth.
• Download this week's episode
Subscribe to The Big Screen on iTunes.