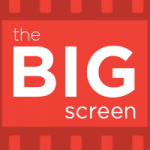 The first feature-length film of the sound era was 1927's "The Jazz Singer." And ever since, Hollywood has produced a steady stream of musicals. This week, we talk with SMU film professor Sean Griffin about the evolving definition of what constitutes a musical film. His new book is called "Free and Easy?: A Defining History of the American Film Musical Genre" (Wiley-Blackwell).
• Download this week's episode
Subscribe to The Big Screen on iTunes.