Monday morning's TACA Perforum will be live here, beginning at 9:30am Central time:
 Zannie Giraud Voss moderates Monday's panel.  She is the chair of Arts Management and Arts Entrepreneurship and the director of the National Center for Arts Research at SMU. Here, she introduces the panelists.
Zannie Giraud Voss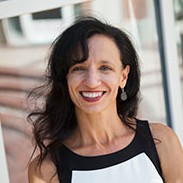 Voss will be moderating the Perforum.

Last year's Perforum was a rewarding discussion focused on different ways to coalesce around a shared vision for arts and culture in a city.  Attendees brought to the forefront many vital issues in response to the discussion.  One that stood out for the Perforum Committee was a desire to explore the relationship between arts organizations and the larger fabric of personal artistic expression, arts participation and impact.
 Join us for the 
TACA Perforum
 on Monday, Oct. 23 at the Nasher Sculpture Center. If you can't make it, check back in with Art&Seek Monday morning for a livestream.
This topic had particular resonance for me, having just spent time researching the vastness of artistic activity and participation in the U.S.  In response to the proposed elimination of federal arts funding, SMU's National Center for Arts Research dug into the data to see what useful, relevant information it might reveal.  It resulted in this report, which shows that the arts are neither elitist nor are they located just on the coasts or in big cities.  What's more, they are just the tip of the larger nonprofit arts iceberg.  There is a wealth of artistic and cultural offerings provided by nonprofit organizations whose primary mission lies in other sectors such as health, education, and social services, but that engage people in a vast array of arts and cultural experiences.  This is in addition to the work of the 49 percent of Americans who personally engage in the arts as professional and amateur artists, according to Americans for the Arts.  What are creative intersections between arts organizations and art that takes place in the broader ecology?
We've titled this year's Perforum Cross Sector Collaboration: Intersections between Arts Organizations and the Broader Arts Ecology.  There are already great examples of cross sector collaboration having a substantial impact in Dallas.  The intent of the panel is to spur even more ideas for future initiatives that fuel successful cross-sector collaborations in North Texas.  We will spend time together on a Monday morning hearing about instances of these partnerships happening across the nation, contemplating why they are important, considering which models work best, and taking it from there.
We have invited four individuals with varying vantage points to share with us their experience.
Arts organizations' can only strengthen their ties in the community's fabric by connecting to the broader ecology of arts activity.  This year's Perforum is intended to open the door to a wider conversation.  I hope you'll join us and take part in the discussion.