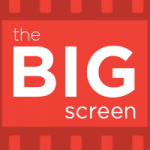 Short films offer budding directors a chance to learn their craft and established filmmakers an opportunity to play. This week, we talk about this under-appreciated segment of movies with a creator of The Eyeslicer Roadshow, a short film program coming to the Texas Theatre.
Dan Schoenbrun is the co-creator of "The Eyeslicer," a variety TV show that puts the spotlight on boundary-pushing short form film.
"It's kind of a throwback to MTV in the '90s, 120 Minutes, or Liquid Television," says show co-creator Dan Schoenbrun. "The kind of show that you would turn on and you would see a crazy music video or an animation piece that blew your mind. Something that really served as a discovery platform where audiences could connect with adventurous, new artists."
The screening at the Texas Theatre next Wednesday will be presented in "Smell-O-Vision."
"Smell-O-Vision is something my co-creator Vanessa McDonnell has been doing for years," he says. "It's a way to make it feel like more of a communal experience … As you watch, you'll smell smells that correspond with what you're seeing on the screen."
So, if you're seeing someone sail through the ocean, you might get a whiff of saltwater.
• Download this week's episode
Subscribe to The Big Screen on iTunes.