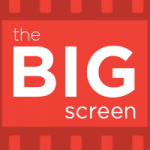 A conference in Fort Worth this weekend is getting filmmakers from across the world together to share tips on everything from how to light a set to how to use music in a movie. This week, we talk with the founder of the Film + Music Conference about how the event came together – and about showcasing Fort Worth to people who might film there.
Daniel McCarthy is the CEO of Musicbed and Filmsupply and the founder of the Film + Music Conference:
On the scope of the conference
I think it's pretty well-rounded. It's aimed at the filmmaker — from amateur all the way to the professional … I've been to a lot of conferences for filmmaking before, and the music side a little bit more inspirational and entertainment for the conference. But, I also think we've found over the last six years how much film and music rely on each other — specifically, those 800 artists that [Musicbed] represents. Their daily lives are funded in part by the filmmakers that are licensing their music for their films, but they don't really get to interact a lot.
On the featured guests 
The most interesting will be Chad Lawson, who is one of our big composers. If you're working right now, you should look him up and work to him. He's one of the most beautiful, cinematic … a phenomenal jazz musician turned classical artist with a cinematic twist.
Jad [Abumrad] is going to be there, who obviously everyone knows from Radiolab. What I'm excited about him is that he's not really a filmmaker, but he's a storyteller. I do think it's interesting to get some guys that are in a creative field that's not necessarily shooting movies. Get their perspective on creativity, on storytelling because I think they can help break down your thought processes and reason why you think certain ways about creating.
On what a new Texas music & film conference can offer 
[SXSW] is an amazing event. We go every year. It's also massive. I think one of the unique things about a small conference is that people come locally and from all over the world … We have a really diverse group of people coming, and I think the unique thing about being somewhere where there are only 450 or 500 people is that you're going to build relationships that are really going to last your entire career.
On the Fort Worth creative community
From a practical standpoint, there's a lot less red tape. Shooting in places like Los Angeles is complicated, very expensive, and you're dealing with unions. I think there are a lot of places like Fort Worth and other places around the country that are very excited. There's the film commission that started in Fort Worth. It's really trying to drive traffic and bring creatives and filmmakers into the city. Because there's a real desire for people to be shooting and creating in the metroplex, it can be easier to get talent and locations and people are willing to work with you … I do think it is a fairly accessible city to shoot in, especially for some of these filmmakers that are shooting indie films on a budget.
Film + Music Conference Lineup 
Speakers:
Breakout Sessions:
Concerts:
Drew Holcomb and The Neighbors
Chad Lawson
Sharon Irving
Penny and Sparrow
The Rival
• Download this week's episode
Subscribe to The Big Screen on iTunes.