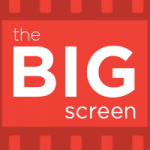 Richardson native David Gordon Green is best known for directing "Pineapple Express" and other broad comedies. With his new film, "Stronger," he returns to his more dramatic roots in telling the story of a survivor of the Boston Marathon bombing. This week, we talk about the film – and about Green's evolution as a director.
"Stronger" opens on Friday.
Becker: With a story like this, one of the tricks is that we feel like we know the story, of course, but how do they keep it interesting and keep our attention when we more or less know how things turn out? As it turns out, this really held my interest throughout.
Vognar: To me, the most interesting thing about it was the psychological study of what it's like to be this guy. Jeff Bauman has said, I'm just a dude who got my legs blown off, and he's turned into this symbol of Boston Strong and a symbol of hope for other amputees. He has to deal with going from being just a regular dude who loves the Red Sox and he has to become something that people put so many hopes and dreams in. He has to enter the public world which is a very strange process.
Becker: One of the reasons we wanted to talk about "Stronger" is that it's directed by David Gordon Green, a Richardson native. You probably know him best for big, broad comedies like "Pineapple Express," but he's also made more intimate movies like "Prince Avalanche." I thought that he brought both of those sensibilities to this film. It's a very serious film, but he works in some laugh lines and some humor to balance out the more serious elements.
Vognar: David has to be one of the most adaptable filmmakers out there. Not just because he makes these little art house films and these bigger Hollywood productions, but like you said, he also knows how to mix tones. He knows how to bring the feel that a story and a particular project needs. It's been really fun watching him become this guy who you can put on just about any kind of project — be it intensely personal for him or more of a job for hire like this — and he's going to generally deliver the goods.
Becker: We actually both got to talk to Jake Gyllenhaal and Jeff Bauman this week … I asked Gyllenhaal why he thought David was the right person to direct this story:
---
He's always trying to take a different angle. He's always looking at a scene or the creative space, which I consider sacred … Literally, he'll say something like "smack your lips together" and we're in the middle of a scene and it has nothing to do with that. All of a sudden, you're off on a different tangent and you're inspired in a whole new way. I think that says a lot about him. He's fearless in that way. 
• Download this week's episode
Subscribe to The Big Screen on iTunes.